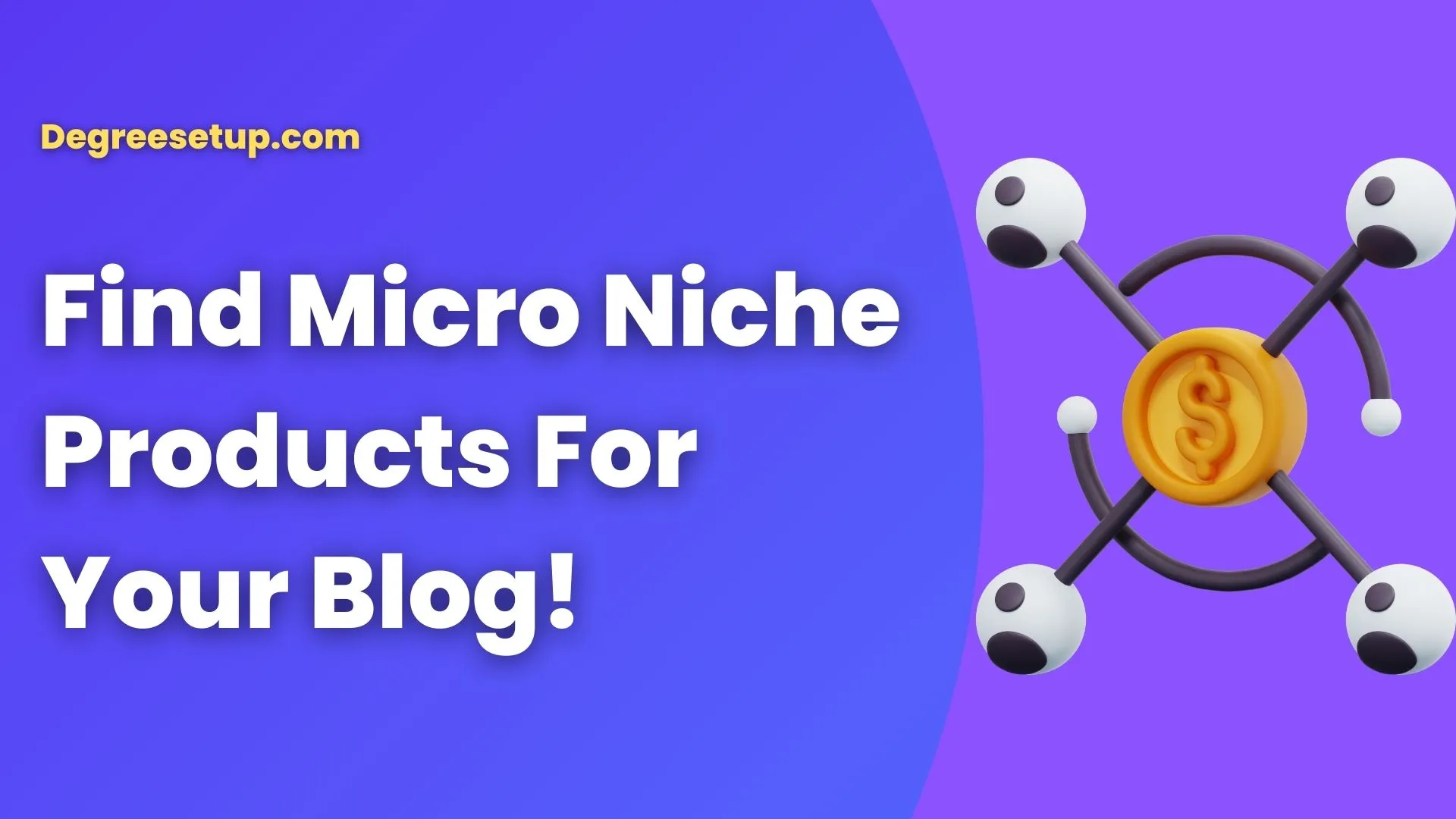 For a niche blog, products are one of the critical factors that, if used correctly, can get your blog to a huge success.
For most niche websites, products are the primary sources to make money. You can use products and create content in multiple ways, such as.
How to use guides about products.
How to fix any product.
Product comparisons.
In all this content, you can recommend your products by embedding an affiliate link in your paragraphs or using an image. But according to your niche, you must find the right products for your blog. Using high-commission items on your blog will not help your users or get you success.
Moving on to the main question, how can you find niche products for your blog? And the answer is simple.
Before creating your blog, you have to do research. The research should include the topic you will write about, such as cars, electronic items, hardware products, etc. Make sure you have a personal connection or knowledge of the topic; based on that, you can find products for your blog.
To find products, you search for the brands that manufacture products. Other than that, you search for the product on e-commerce sites like amazon and eBay and join their affiliate programs.
If you are writing about digital products, you can use platforms like Impact, Envato, Clickbank, and commission junction.
What are micro niche products?
Similar to the micro niche blogs I had discussed previously, micro niche products belong to a specific category. The category can be anything, such as camping items (Tents, fire starters, sleeping bags, chairs, etc.)
Why do you need products?
For a niche blog, products are the sole earners. Just providing information on your you won't make good earnings thru it.
Products are essential because you can review a new product if you are out of ideas or have nothing to write on your blog. Make sure to buy them and do a first-hand review so that your content looks trustworthy.
The other reason is people search about the products on the internet. For example, if someone wants to buy a lawn mower, the person will first check out the internet, watch videos, or read blogs. Creating content that is helpful on your blog will help others.
How to add products to your blog?
Most bloggers and writers directly add product ads on their blogs which can be good sometimes, but I am not in favor of direct advertisement.
Just write your content using text, and you can recommend a product while writing. You can use the below text template to add products to your blog.
If you want to use _______________, you can check out the prices at amazon.
I have used _________________ for my ____________ work, and if you want to do it, then you can check out this link.
In the blank space, you can include the name of the product you want to refer to on your blog. Also, don't forget to mention the platform's name where the link redirects to the reader.
Note: Always disclose the website name from where you have embedded the affiliate link.
Tips to make money with your products.
I will not share multiple tips here to make money from products on your blog. This can be done by only one practice: creating helpful content.
The rule is apparent when someone finds your content helpful; they will click on your affiliate links if they find information about the product.
While using affiliate links, you have to make sure that you have to put the content first and then add your links. Follow some of the rules, and you are good to go.