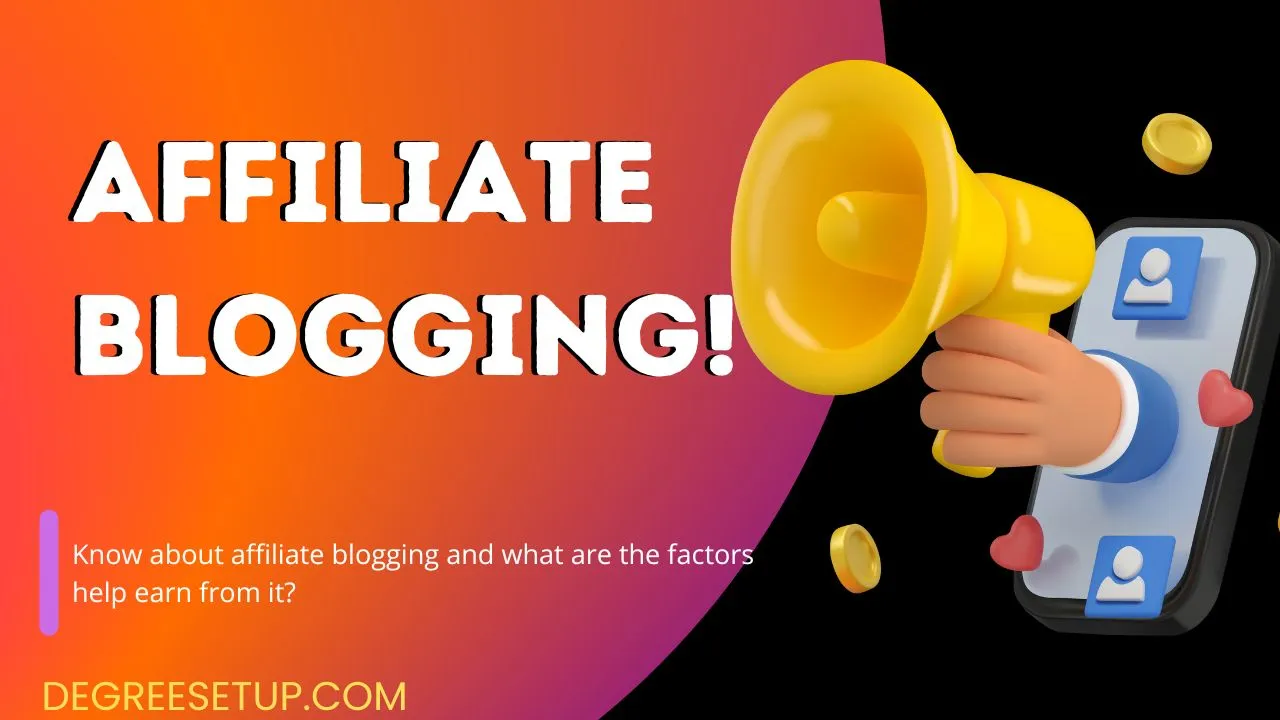 Do you know about affiliate blogging?
When we think about making money from a blog, only one thing comes to our mind, or most people's minds. Ads right!
Most new bloggers and content writers know that ads or ad networks are the best way to make money from a blog.
But you may be wrong because I researched which blogs used affiliate marketing before writing this article. I visited 20-30 most popular blogs, and in about 80% of them, I found that they used affiliate links.
These are some primary sources for a blog to make money.
Affiliate products.
Selling their info products.
Lastly, using ad networks.
Some bloggers also don't use any display advertisement to make their content experience better for the readers.
If you don't know what is an affiliate blog? And how you can make money from making one, then keep reading this article till the end.
What is affiliate blogging?
Affiliate blogs are a form of website that provides information to its users through blog posts and articles.
The content in affiliate blogging is monetized by embedding links or affiliate marketing by writing content like reviews and suggestions.
Visitors come to your blog in search of a query or a question. As affiliate blogs have content related to a product or service, people click on the links and buy products.
Advantages of affiliate blogging
If you have created an affiliate blog, you will have a lot of advantages which I have discussed here.
Less traffic, high earnings.
Even if you get fewer visitors to your blog, you can make a good amount of money.
For example, if your monthly pageviews are around 3,000 and your conversion rate is around 5-10%, you will get 250-300 clicks on your links.
And if you are promoting any good affiliate product which gives a high commission to your, let's say, about $60-$80 per purchase, then you will make $600-$800 from just 10-15 purchases from your links.
If we compare that with ad networks, you may get about $15-$18 per 1000 page views. Which is the average price.
No effect of ad blockers.
About 42.7% of people use ad blockers when they surf the internet. This impacts the revenue of websites and blogs dependent on ad networks.
Meanwhile, on affiliate blogs, there is no such effect of ad blockers or software. The only way to earn from an affiliate blog is when people buy anything using your link.
Disadvantages of affiliate blogging.
Some disadvantages of creating an affiliate blog you need to know.
Learn SEO skills
Learning SEO is not a disadvantage, but if you are a beginner, You have to put extra effort into optimizing your content to make your content rankable.
Needs investment.
At first, have to empty your pockets as affiliate blogs are product specific, so you need to buy them for review purposes. Later, once your blog becomes famous, companies may send you samples to review their product.
Examples of affiliate blogs.
Here are some examples of affiliate blogs that you can see and get an idea of how the content is written there and how they use it for affiliate marketing.
Mygolfspy.com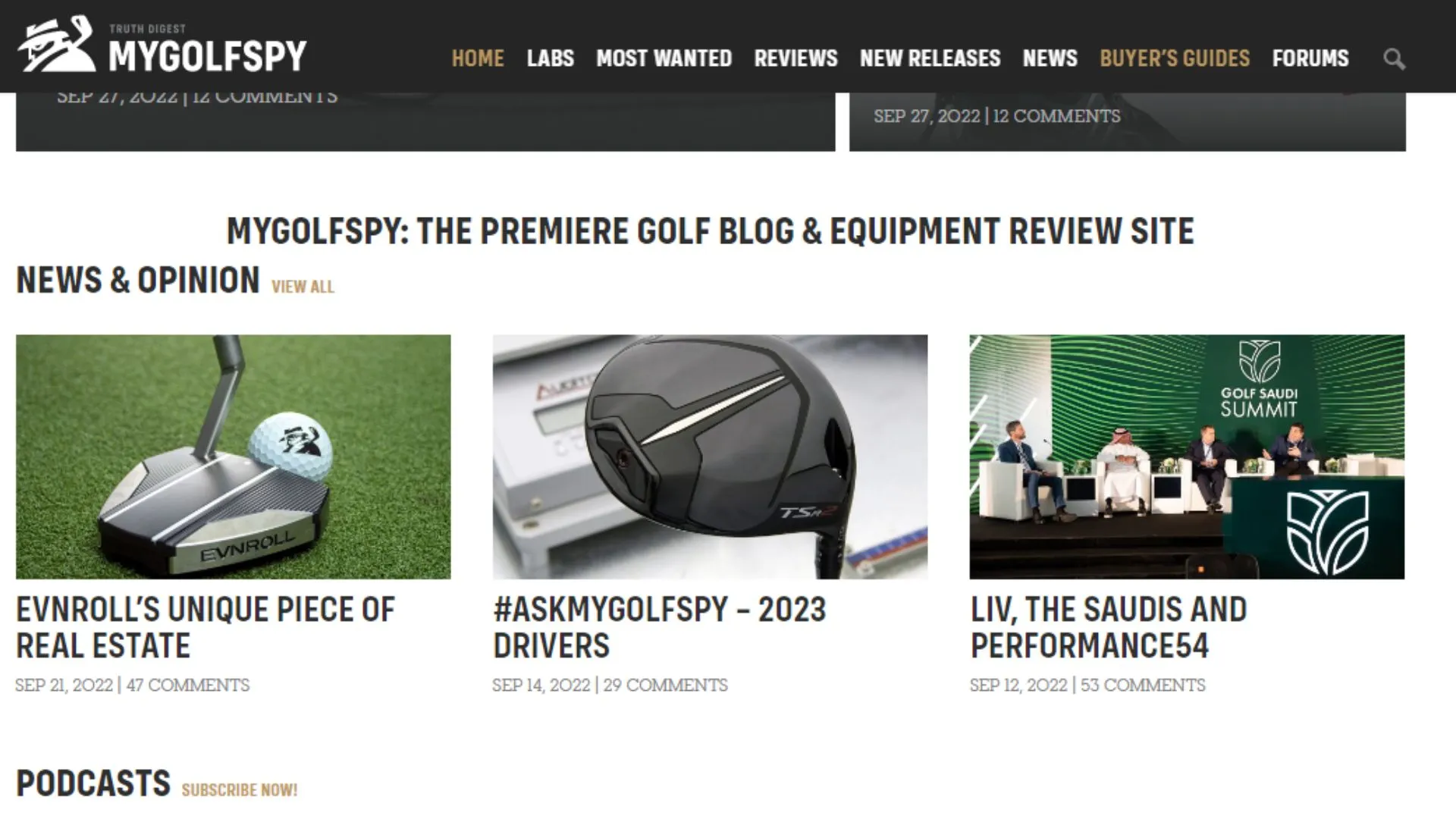 This blog is one of the best blogs for all the golfers out there. It has every information that a golfer needs. The primary source of income for this blog is affiliate marketing. It has hundreds of articles and blog posts that use referral links to generate income.
Allthatgrows.com
This blog is related to the farming niche and mainly provides information on seed and plant nutrition. They mainly sell their products but also have affiliate links on many of their articles.
Adamenfroy.com
Adamenfroy is a famous digital and affiliate marketer. His blogs have made him earn millions of dollars. The content is mainly about blogging and digital marketing, and he generates money mainly from affiliate marketing and selling info products.
How much money can you make with affiliate blogs?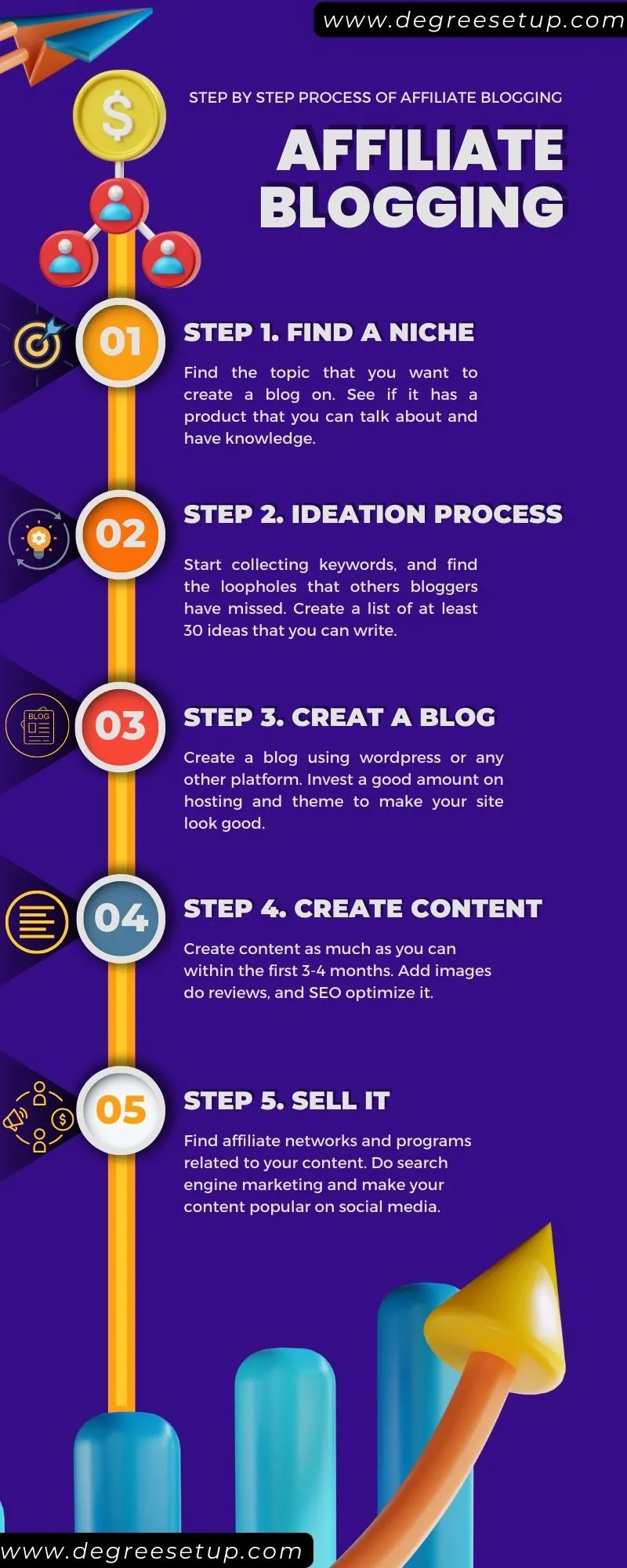 There is no specific amount I can state here, especially in affiliate blogging. However, after 2-3 years, affiliate bloggers earns between $52,000 – $81,000 dollars.
But as per what I have analyzed, these blogs do better than blogs that use only ad networks.
Here is the list of bloggers that generated thousands of dollars using affiliate blogs. See their blog income report.
Per my research, any blog's earnings depend on four factors.
Traffic
Earnings on affiliate increase with the increase in traffic. You have written content with high search volume, and people are looking to fix their problems.
Location of audience
The location of the audience matters a lot for a blogging site. If you have targeted developed countries such as the USA, Europe, and Canada. Your earnings will be higher compared to other countries.
Type of affiliate program.
There are affiliate programs that pay in cents, and few of them pay in hundreds of dollars. It depends on you and your content which one you want to promote.
Earning from high-paying affiliate programs requires authority and trustworthiness. Making sure your content has these qualities will reflect on your content when you have done deep research about the topic.
I will add some factors I find in the future.
Best affiliate blogging niches.
Before reading this, you can read about the complete list of micro niche sites.
Here are high-earning affiliate blog ideas based on what I have studied in the past few days. Make sure not to cover all the topics for the given ideas. You can choose a niche or micro niche topic for writing articles.
See the full list of micro niche blog ideas
Digital Marketing
Content about SaaS products, websites, hosting, and domain registrations. This niche is the most competitive in the blogging field, and bloggers make millions of dollars if they create a successful blog on this topic.
Finance
People are interested to know about their money. How to secure it? How to invest? All these things are essential, and if you have content on this topic, you are close to becoming a wealthy guy.
Fashion
Today most people buy products after they read a blog or watch a video, so it is an excellent opportunity for you to create a blog and website on this topic.
Food
One thing that's never going to be old is food. It is a basic necessity for humans. If you are a foodie, you can easily create a niche blog on this topic and promote affiliate links from various platforms.
Conclusion
Affiliate blogging is a serious thing. While doing this, you should also avoid using fake data and reports and practice using your images and videos while writing the articles. If you do this correctly, you can earn a handful amount of money.
FAQ about affiliate blogging
How much time does it take to make money from affiliate blogging?
3-6 months if you upload content with consistency.