It has been quite a while since I became a Zedge premium marketplace creator. My account was rejected several times in the initial days due to some mistakes. However, after two months of work, I received my first payment from this platform.
Previously, the payment threshold was set to $200, and payments were made quarterly. But recently, Zedge announced that it would send monthly payments to creators who have reached $100 in earnings on their account, thanks to a new payment partner, Dots.
I had expected it to take a while before I received my first payment until I checked my email. Dots has emailed me, informing me that I can now withdraw all the earnings from my Zedge account.
Also read –Amazing 8 Zedge Alternative Platfroms That You Can Use!
How to withdraw Zedge payment to your bank account?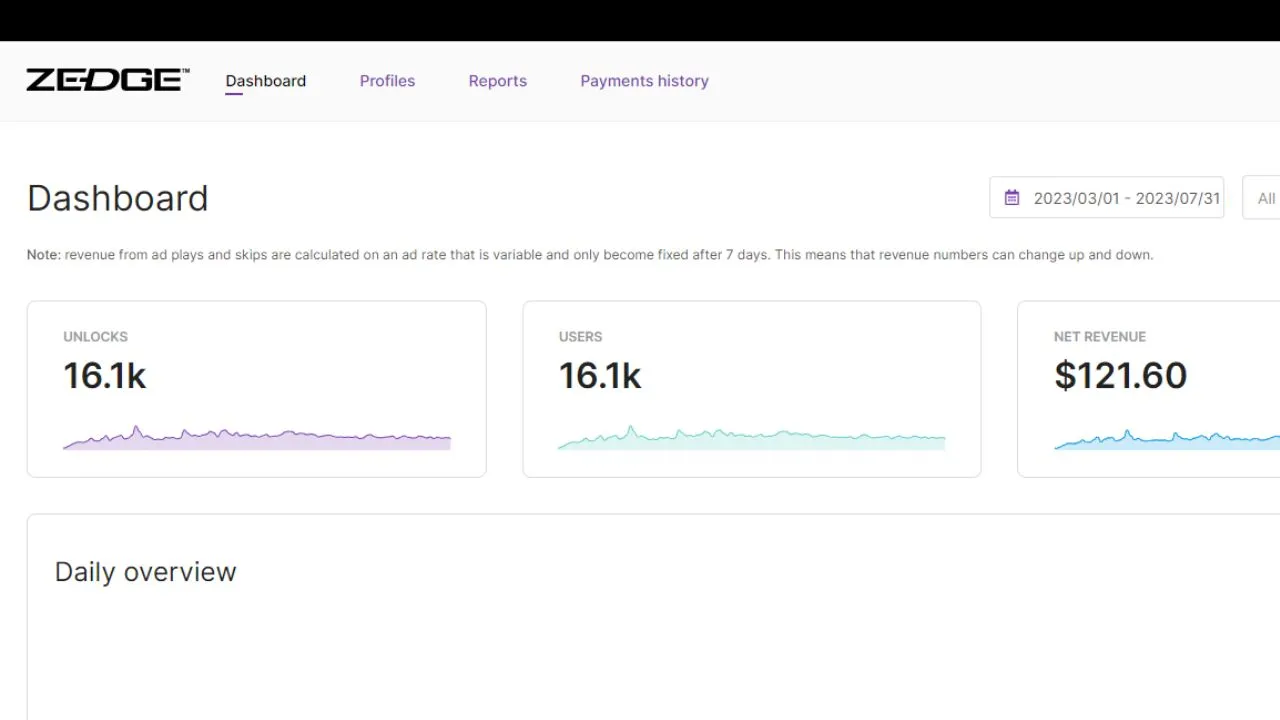 It took me around 5-10 minutes to transfer my payment to my bank account. However, the amount was credited to my bank after 2-3 days.
Here are the steps you need to follow to send Zedge earnings thru dots to your bank account.
First, you will get an email from Dots that you can complete $100 or more, and your payment is ready to transfer to your account.
In that mail, click on the link and signup to the dots. It will only ask for your contact number.
Now you can use any of the 3 platform to transfer your money. I used Paypal because it's quick and I had already created an account few years back.
You can directly transfer your money via international bank transfer option as well.
I got an email on 11 August and my account got credited on 14 august so it took around 3 business day excluding sunday.
Read – Zedge Account Suspended! What To Do Next?
How to quickly make money on Zedge premium marketplace?
The best and easy way is to quickly generate money on zedge is by creating content that people are looking for.
But how you are going to do this! Here is the tip.
Create content on seasonal topics, trending searches, festival, or about an upcoming event. I have personally used this strategy and increased my earnings.
Other than that be consistent on uploading content.
Here's my personal tip to make money on zedge:
Use Zedge user stats to see what's trending and what content people want on this platform.
Upload daily. I try to upload at least ten files on this platform, including primarily wallpapers.
Remove rejected wallpapers and try to contact Zedge support so you won't get your account suspended.
Read –How to Make $100 Per Month on Zedge: A Realistic Guide!
FAQ about Zedge Payments
How much time it will take to make first $100 on Zedge?
The more content you will upload with respect to seasonlaity and trending topics the quicker you will make your first $100 on Zedge.