Do you know you can use chatgpt for your blog post and articles? If yes, then you might find this post interesting to read.
In a previous blog post, I mentioned why content that is generated from chat gpt could ruin your blog. But there are some use cases that I have discussed in this post that might help you to create your content on the blog post faster. If you want to read the previous post, you can read it here.
First, when you want to use chatgpt, you must assign it the role. If you want help in your science assignment, then the first command you should give this tool is " Act as a science teacher."
Similarly, when you want to use it for blogging and content writing purposes, you must give it a command as " Act as a blogger or content writer or an SEO expert."
Read ChatGPT Stats 2023 And Interesting Facts.
Note: Chatgpt can be used when you are out of ideas. You should not be dependent entirely on this platform and avoid directly copy pasting the content on your website.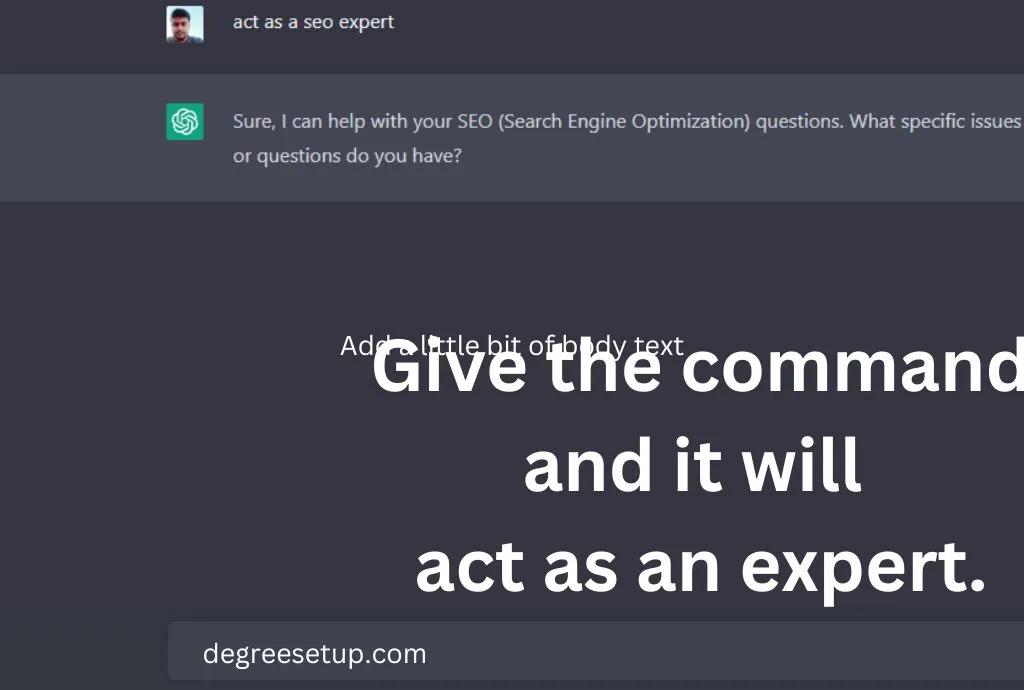 1. Generate content ideas.
Chatgpt can be used for getting content ideas. It generates a list of ideas very fast; however, looking at your target audience and using these to create content will be better.
Read: Should You Use Open ChatGPT For Blogging And Article Generation?
2. Research content.
That platform is capable of generating research work for you. But as a blogger, you need to check out these resources, research the topic, and link to it in your content.
3. Do keyword research and get intent.
You can get ideas and intent for the keyword that you have entered and get the same great suggestion to create content. To get keyword intent you must prompt in the chatgpt about the background of your content and the outcome you are trying to get.
4. Do content auditing.
Auditing the content is mainly done by the SEO, but chatgpt can help you out and give some great suggestions. Based on your previously generated content, it gives suggestions about your present content. So be careful. You first have to write about the background of your content and then take help from it.
5. Generate titles and meta descriptions.
Google's John Meuller has mentioned that using chatgpt or any other AI tool is not a great idea for a blogger. But you can take help from it and use it on your blog occasionally.
6. Proofread and correct grammar.
Chat gpt is a great grammar-checking tool. This is the best thing that I liked about this tool so far. When you have done writing your blog post, copy the words and give a simple command to check grammar. The tool with do its job, and your content will be free from grammatical errors.
You can write in the comments section if you have more ideas to share.
Final words
Chatgpt is an excellent tool, and millions of people are using this right now, but as a blogger, I won't suggest you use this tool more than 10%-20% on your blog, and there is no comparison between humans and AI software.
If you made a well-established blog under your name or brand, do you think people will come to read if you create content using an AI tool within seconds? No, they won't do that, and google also doesn't encourage them to do so.