Open AI's ChatGPT was officially launched on November 30, 2022. Since then, it has become the world's fastest-growing platform.
ChatGPT became the fastest platform to hit the 1 million users milestone within five days of its launch. And still, this platform is in the development phase, and as a user, you will see more new features.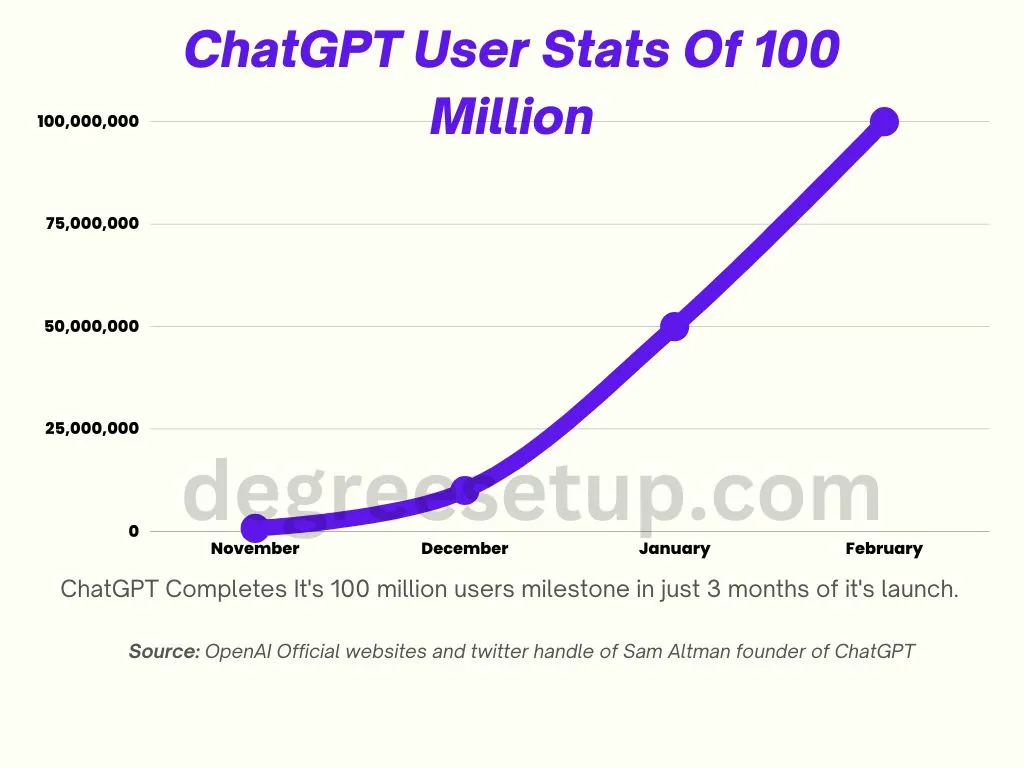 Comparing this with other social media platforms like Facebook, Instagram, and Twitter. This platform was completed in just days. The others had done it in months.
OpenAI's chatGPT is getting viral, and people are using this platform for content generation, homework help, problem-solving, factual answers, and much more.
With the introduction of chatgpt, the competition in the Ai space has begun, and almost all the tech giants will introduce their own AI platform for the public.
Read Google's BARD-AI: The ChatGPT Killer!
ChatGPT Key Statistics And Info.
Bing and Edge + AI: a new way to search starts today https://t.co/0y8sw7waNb

— Satya Nadella (@satyanadella) February 7, 2023
ChatGPT is among the programs of an organization founded by Elon musk, Sam Altman, Trevor Blackwell, Greg Brockman, Vicki Cheung, Reid Hoffman, Andrej Karpathy, Durk Kingma, Jessica Livingston, John Schulman, Ilya Sutskever, Peter Thiel Pamela Vagata, Wojciech Zaremba.
Elon musk left the company in 2018.
The current net worth of OpenAi is $29 billion.
ChatGPT is the most popular tool of this organization.
The language model GPT-3 was introduced in May 2020.
Over 300 applications are using GPT-3.
This System can generate 4.5 billion words per day.
Gained 1 million users in just 5 days.
Gained 100 Million users in 2 months.
Microsoft invested about $10 billion in this platform and started using it on their search engine "Bing" and "Edge" browsers.
ChatGPT is hosted on the Microsoft Azure server. And daily cost it takes to run per day is $100,000, and the monthly cost is about $3 million. The cost of running this platform will increase with its users.
ChatGPT introduced a paid subscription model for users to access features like use during peak times, faster response times, and access to new features.
Open AI Launched GPT-4 model on 14th march 2023, a paid model. However, people can use this tech on Microsoft's big browser.
Source: OpenAI, Forbes, Indian Express