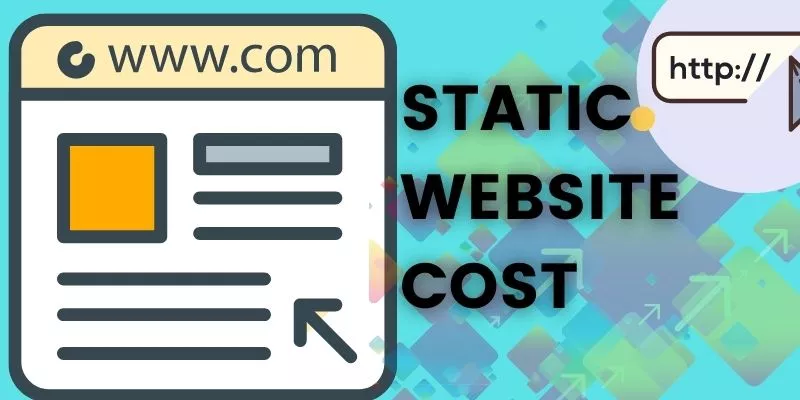 Suppose you own a business or do any freelancing work and want to enter the digital space to create your online presence. The best way to do this is by creating a website.
Now websites are of two types static and dynamic.
Dynamic websites are expensive to create, but static websites are the cheapest solution. So if you are on a low budget, you can have a static website. But how much does a static website cost?
A static website can cost $10 – $40 per year if you create them independently. A professional web designer can charge up to $100. A static website has few pages and limited information using HTML and CSS. There's no need to use databases and PHP to create a static website.
If you want to quickly create a static website for your services and business, keep reading further.
Related: College Website Cost?
Things you need to create a static website with cost.
You will only need two things to create a static website. Not many resources are used in a static website. It is the cheapest way to create a website.
The domain name($10/per year) – Your website won't look professional without a domain name. Various platforms provide an option to create a free website on their platform using a subdomain, but that's highly not recommeded.
Hosting($40/per year) is optional if you invest money. It will be easier for you to scale your website with increased traffic. You can use any hosting provider, but in my opinion, hostinger provides the cheapest and best quality for hosting a static site.
You can also use free hosting if you have basic knowledge about website development. You can quickly deploy your static using hosting your content on these platforms.
So these are some great and accessible platforms that you can use to create a static website for hosting your files. If you want to learn more, there are many videos on youtube about this topic you can search about it.
Cost of running a static website per year.
If you have made a custom website thru any web developer, depending on their experience and services, they can charge from $100 – $500 per year.
People with more web development expertise and experience can charge more for their services. Also, the cost may vary in addition to any additional assistance you need.
For example, if you own a business and need a what's app support service on your website, the developer can ask you about $50 – $80 more to add this service to your website.
Who should create a static website?
Static websites are not for everyone. If you own a business or want to create your presence in the digital space, you can create a static website.
Here is the list of people and businesses who can create a static website.
Small and medium business owners.
Freelancer photographers.
Doctors and polyclinics.
Pathology labs.
Beauty Salons.
Government organizations.
Coaching centers.
Event Companies.
These are examples of businesses and people who can create a static website.
What are the contents of a static website?
Static websites are mainly made using HTML and CSS code, so it's very lightweight. Load quickly even with a poor internet connection.
A static website must have all these pages.
Homepage – The first page of the website where visitors will land.
About us – This page should contain information related to you are your business. You can also write what services and facilities you provide.
Terms and Conditions – The terms and conditions of using your website.
Privacy – Disclosure about your website and how people should use it.
Contact information –includes address, contact numbers, and social media profiles.
You must also know that you can do minimal SEO on static websites as you produce content only once. It cannot match other dynamic websites on the internet.
How can you create a static website for free?
The easiest way to create a static website is by using blogger.com. This website is a platform of google and provides to host free website.
You can use templates that are available for free on the internet. Just download them and import them at blogger.
Steps to create a free static website using blogger.com
Step 1 – Create a free account on blogger.com. You have you input your blog name. Domain name if you have bought or used a free subdomain.
Step 2 – Now, your static website has been made. But it has a default theme which you need to change to make it more professional.
Step 3 – To change your website theme, go to themes, and beside the customize button, click on the arrow. You can see the restore option. Click on that to change your theme.
Step 4 – To download the theme for free, visit the link here and submit your e-mail and get the download link. You will get a. Zip file in your email. Extract it and find the .xml file.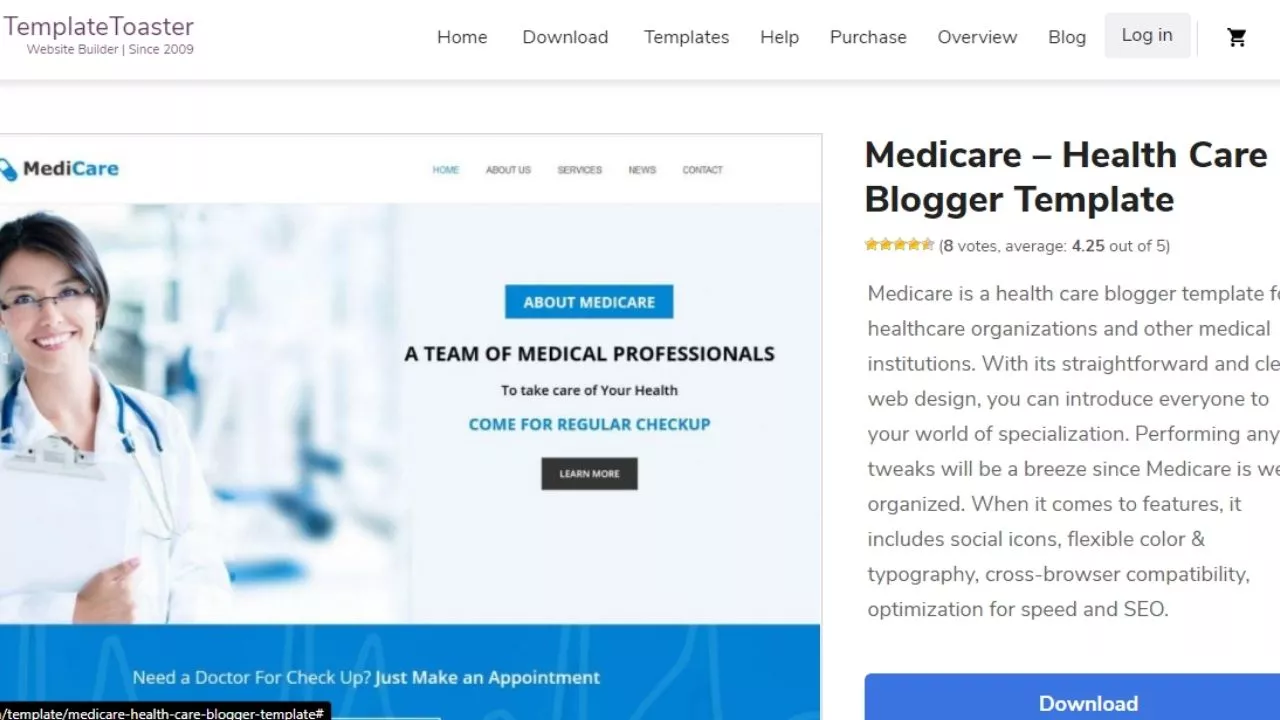 Step 5 – Using the restore option, upload the extracted .xml file to convert your current theme into a new one.
Step 6 – Now, the theme or template of your website has been changed. Now can customize your static website and add extra features per your need. And hence you have created your first ever static website.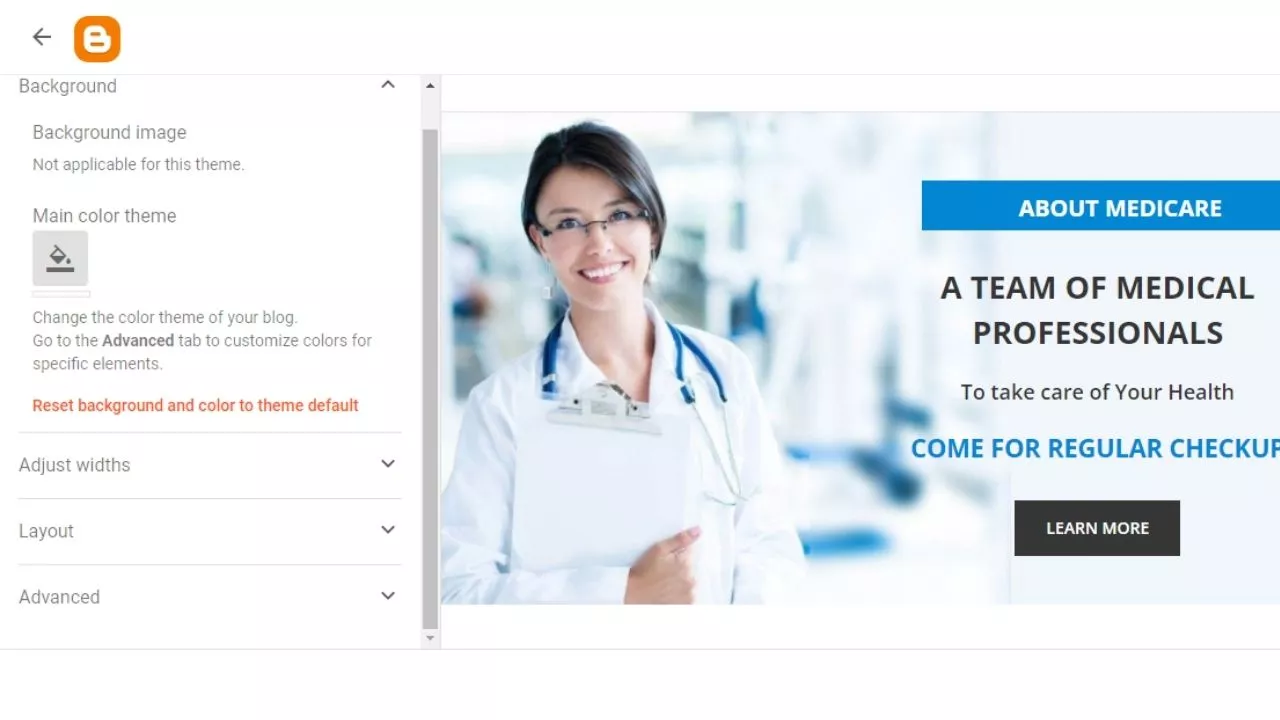 Similarly, you can also use WordPress to create free static websites.
Conclusion
A static website is excellent for creating an online presence using a website, but if you look at the trend as every business is getting online, you should look forward to creating a dynamic website.
Because using the dynamic website, you can use databases and other languages and frameworks like PHP and Bootstrap to create stunning websites which can provide to scale up your business online.
So if you plan to create a static website for your business, keep in mind that the future is an online business. And the only way you can do that is by using a dynamic website.
FAQ about static website cost.
How much time will it take to create a static website?
It will take 1-2day to create a static website. However, building a website from scratch takes months to code and live.
Which is the best platform to make a static website?
Undoubtedly, WordPress is the best platform to create any website you want.
How much does website setup cost?
For setting up a website, a website designer would charge around $100-$200.
Can a static website make money?
If your website has any business information, it can be used to get customers. Otherwise, making money is not possible by only using a static website.