One of the essential questions in niche site owners' minds is how they can make money from niche websites. Well, you can use many options in one website/blog to maximize your earnings and make money even if you are low in traffic.
Most new bloggers don't know that there are various options available that they can implement on their website and make money when someone visits their site.
Let's see various options in detail and know how to use them and when and where you should use them in your niche site.
For writing this post, I have done a lot of research from various authoritative websites and sources. With every option, I will also share how you can use it on your website.
Types of monetization options for niche websites.
These monetization options may vary from niche to niche, and using all of them is not necessary. Some niche websites generate more income from selling products than ads, and vice versa.
1. Display ads
Most people see AdSense as the only ad network that they can use for monetization on their niche site. However, I feel AdSense pays you way less than others. Its main reason is its revenue share, about 65-70%.
You can choose other ad networks available on the internet to display ads and generate money from them.
Some of the top ad networks are.
Ezoic.
Mediavine.
Adthrive.
Media.net
Infolinks.
I use ezoic as my ad network on all of my niche websites. It has increased my revenue by 20-25%, and it is among one of the best ad networks I have used so far.
You can also join ezoic by clicking here and increasing your niche site revenue.
You can monetize your site with these popular and highly recommended ad networks.
When to use it?
When I created my first blog and had written about 20-25 posts in the first, I was pretty excited about monetizing it.
Then I only knew about AdSense and submitted my site after failing 3-4 times. My blog was approved for displaying ads, but I was not making money then.
The biggest mistake I made was I had focused on money rather than my blog. So don't do any foolishness and first do these things to earn money from showing display ads.
Create quality content on your blog.
Write at least 20-30 pieces of helpful content.
Wait for the traffic(at least 1000 pageviews monthly).
How to use it?
I use ezoic, where we can manually place ads on our blog. It also has an auto ad placement option which is OK to use. As ezoic works on machine learning, it automatically shows ads to users where they want to see them and keeps getting better with time.
Where to use it?
In my recommendation, use ads in these areas of your content to get better earnings.
Starting the content.
Sidebars.
Mid-content.
Make sure to use 3-5 ads on a single blog post, as using too many ads on your content can make the UI experience terrible, and visitors will leave the site.
2. Affiliate marketing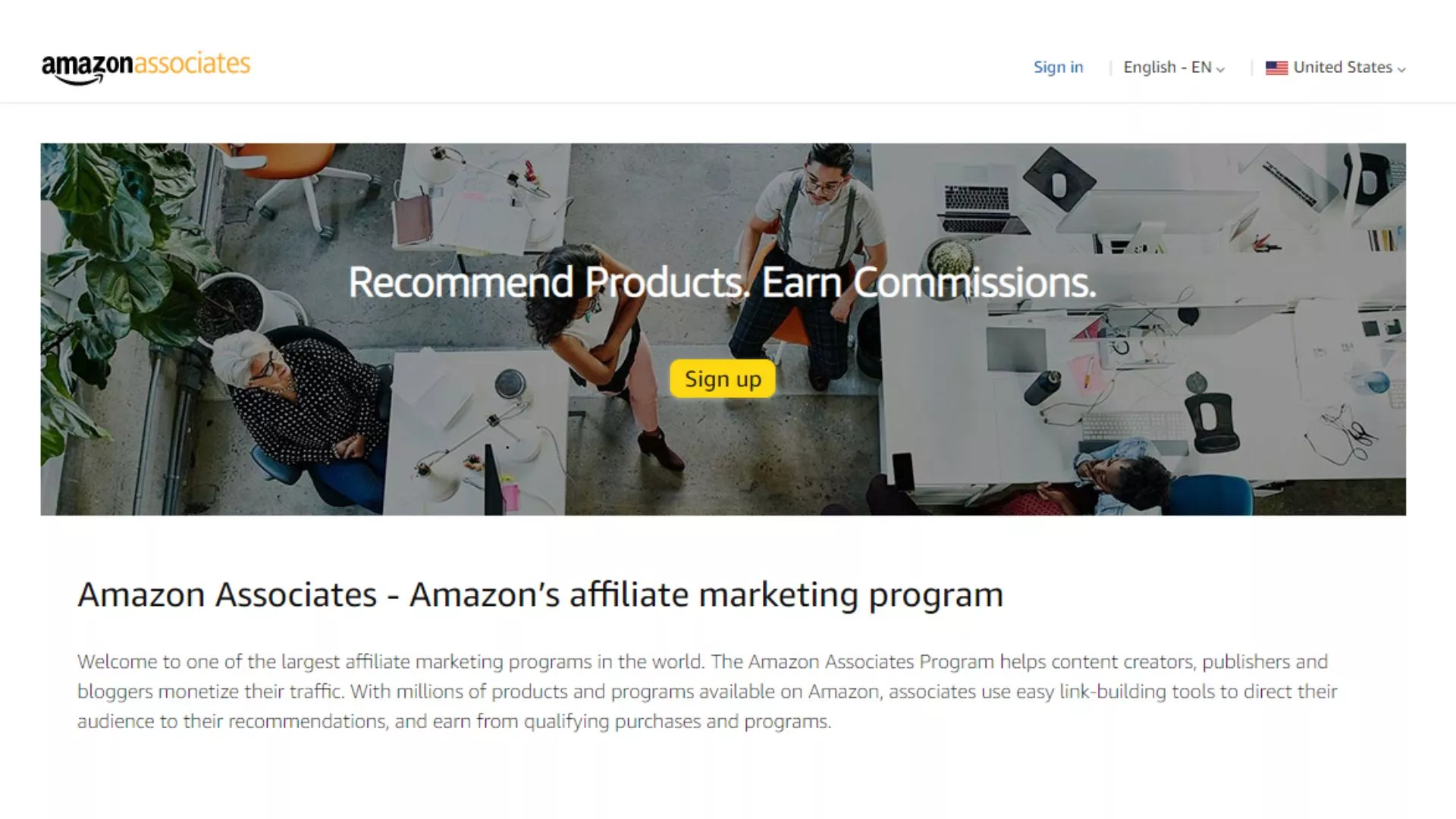 Using affiliate networks is the best method to make money from your niche website. However, most people don't know how to use it and where they can find good affiliate products.
Most bloggers sometimes make more money from affiliate links than monetization methods.
But choosing an affiliate product and using it on your niche website is essential. You can just put the link of any product and expect your visitors to click on it unless it is relevant to your content.
To make them click on your affiliate links, you need to write quality content describing the product or service in the most straightforward way possible and then put the link so the readers can take action quickly.
When to use it?
As I mentioned above, you should start monetizing your website when you gain a decent number of monthly users. Otherwise, putting links unnecessarily on your content will cause you no gain.
Other than that, you need to join many affiliate networks. Most importantly, amazon affiliate networks have specific guidelines about accounts getting closed if you don't make sales from your account.
It takes about six months to make sales from your website, and your affiliate account gets deleted if you don't.
There are similar rules with other affiliate programs too.
How to use it?
Here are tips for using affiliate links to get maximum benefits.
Use affiliate links in the above text.
Don't use affiliate links at the top of the content. Let the readers know to take complete information.
Always give a disclaimer while using the affiliate links.
Do genuine reviews to get maximum benefits.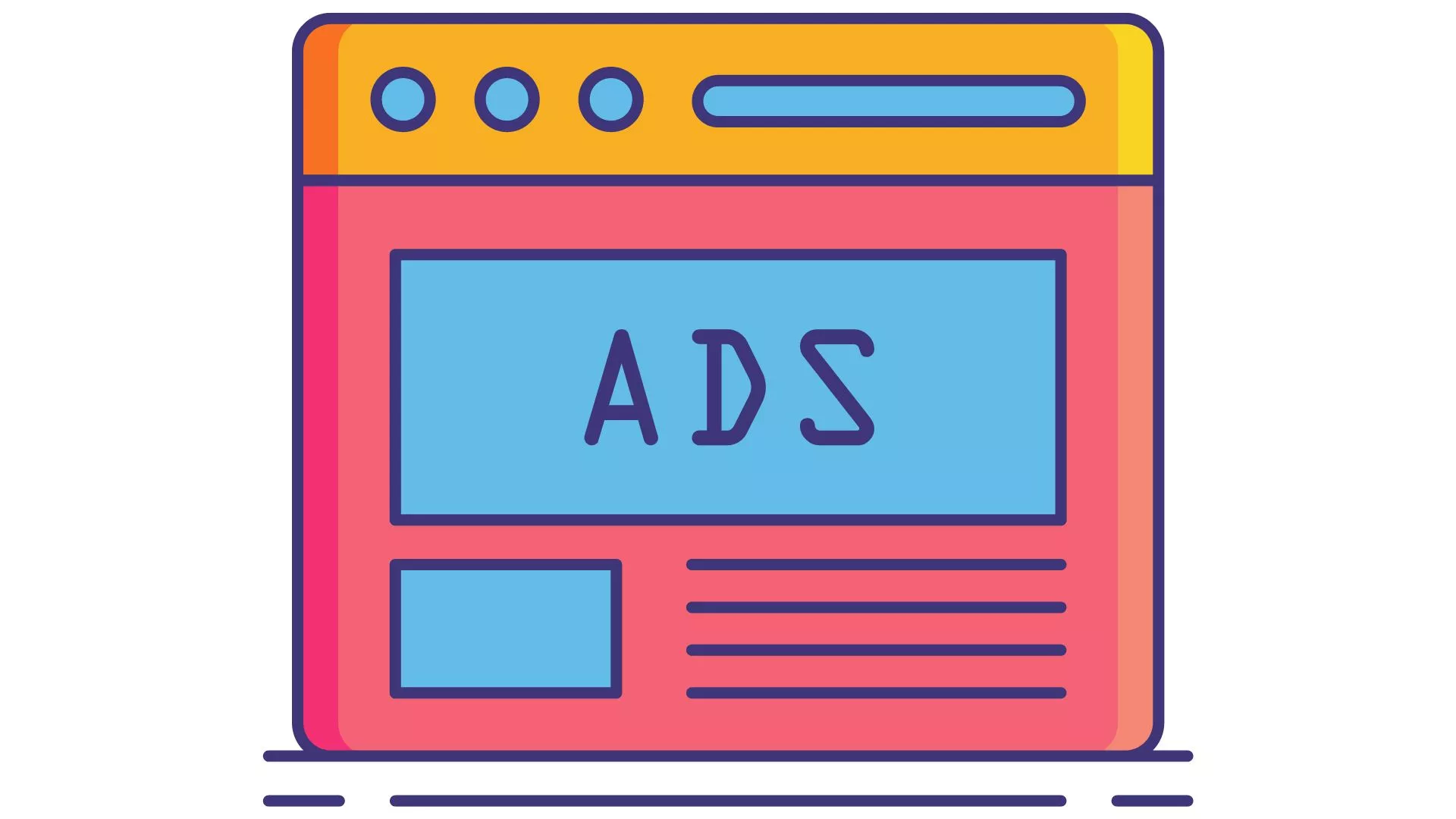 Where to use it?
Footer of the website.
Below is an image of the products.
In-text.
Sidebars.
3. Ad spaces.
Ad spaces are ideal for blogs and websites that have traffic above 10-20K. Otherwise, there's no use in providing an ad space in your blog.
To make money from it, you need to keep empty spaces on your website and mention renting the space.
Companies or local businesses may contact you if interested in taking your space. However, ad spaces are pretty good for local advertisement. If your site targets the same locality, the conversion rates from these ads will be higher than advertising it on any other platform.
When to use it?
You can create ad space sites with more than 50K page views monthly. But on local websites, pageviews can be low.
If you give ad spaces at the beginning of your blog, you won't get any benefits from it due to lack of traffic.
How to use it?
You can use add spaces for promoting similar products as per your niche and get the highest bid or whatever you charge the money from your advertisers.
Here are some ways you can use ad spaces to earn money.
You can send promotional emails to clients.
You can charge money per total ad impressions, conversion, or monthly.
Where to use it?
The best places to use ad space are
Top of the site. (High earnings)
Sidebar.
Middle of content.
Bottom of the content. (Low earnings)
4. Guest/sponsored content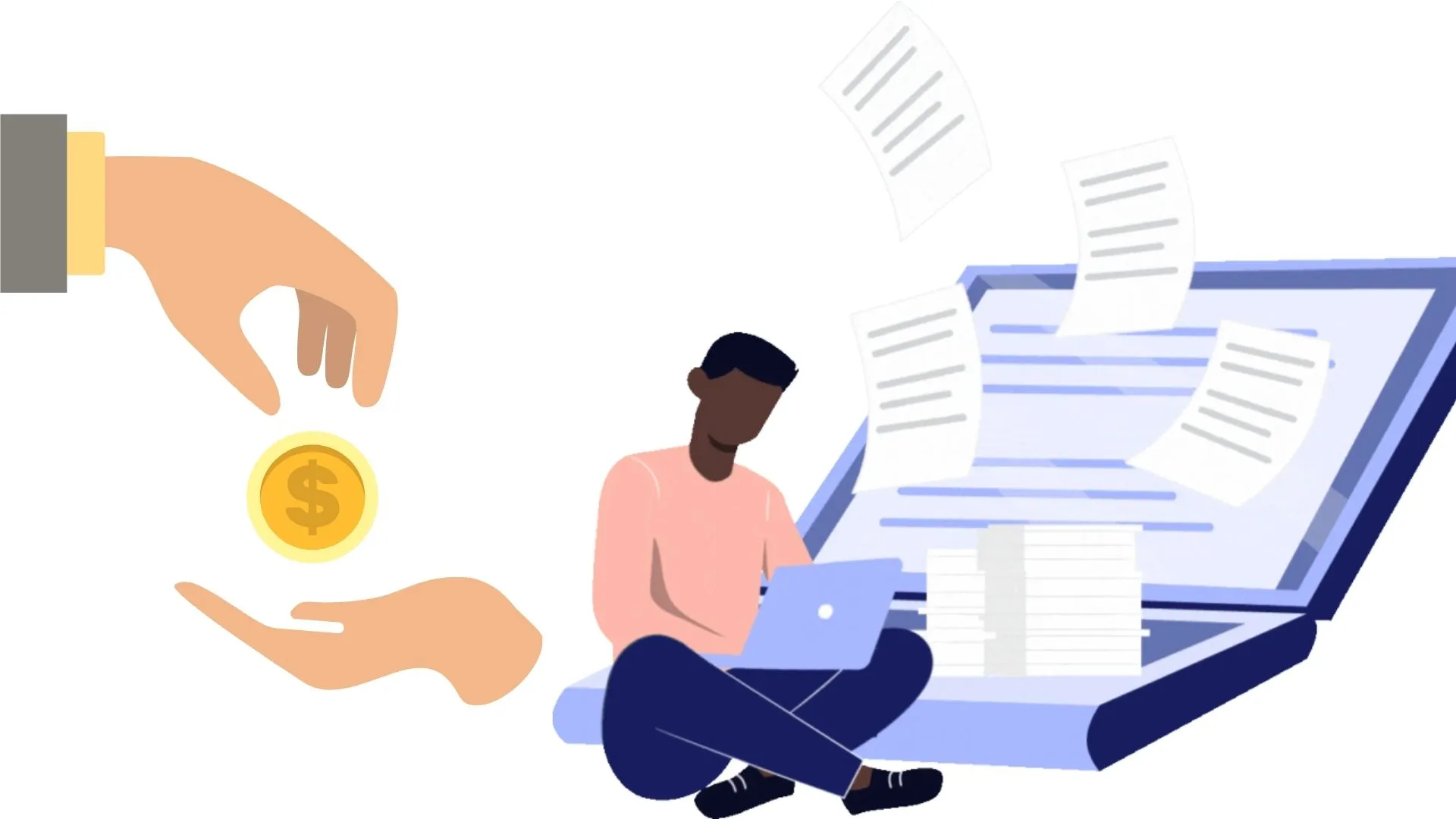 You can charge money from people to write content on your website. Yes, this is called sponsored web content.
There is a difference between guest posts and sponsored content. In guest posts, most people don't charge any money as it is a kind of contribution by another individual to one's site.
Guest posts are primarily informational, and sponsored posts are commercial. Sponsored posts intend to drive traffic or gain customers.
Make sure to read this warning by google against the guest posts.
When to use it?
Once your blog gets old and gains some traffic, companies and other bloggers of the same niche will contact you for guest posting.
How to use it?
You can write an invitation for guest posting to your site or sponsored post invitation and also mention the charges you will take from the writers to post on your website.
Where to use it?
Contact page – You can write guest post information on your contact page or create a separate page mentioning accepting the sponsored content on your website.
Footer – Link out your guest post or sponsored post rules to the footer of the website so that it will be easy for your users to access
5. Email marketing
Email marketing is a slow process, yet it is an effective one. It is a kind of lead generation where only 2-5% of the people convert and buy the thing to join the service you are promoting.
However, the conversion percentage is low, but if you take the proper steps at the right time, you might make a good amount of money by recommending premium products.
In email marketing, you can recommend users to buy things like.
Courses.
Premium software services.
Info products.
Affiliate products.
When to use it?
Email marketing should be used when you have listed a decent number of users on your website.
How to use it?
Use email collection tools such as wp-forms and convertkit.
Collect email by giving free products to your users.
Where to use it?
Use Gmail or content marketing platforms to send new letters and promotional emails.
6. Info and digital products
Info products are also known as digital products. These are among the best monetization products for a blog or website, and if you take the proper steps, you can earn thousands of dollars using these things.
The most common info products are:
E-book.
Online courses.
Chest sheets.
Hacks.
Softwares.
Your earnings depend on how well you promote your product on your website. Also, it should have value so that users can use it.
In e-books and online courses, you should add quality information to help users find what they are looking for.
When to use it?
Your blog should include Info products once you have created an excellent, authoritative site. And audience which visits your site regularly.
How to use it?
You have to use the funnel method to list out potential customers and send them promotional e-mails for selling your info products.
Where to use it?
To start selling your info products, you can display them in various places on your website.
Homepage
Top of the site
Bottom of the site
Sidebar
Between the content
7. Memberships
People like free things and avoid paying money to get information on websites. So how can you take membership fees on your blog or website?
Taking memberships only will work if your website has traffic millions or if it has any kind of unique tool that people won't find anywhere else.
When to use it?
You can include memberships on your website if you have one.
Unique content.
Data and stats.
Survey.
Exclusive interviews with famous people.
How to use it?
You can use the help of web developers or plugins if you use WordPress as your CMS.
Click here if you want to know more about membership plugins.
Where to use it?
You can create a membership pop-up when someone opens your site. Or limit your content and ask users to take memberships.
Add a link on the header of the site.
Conclusion
Making money from a niche-based website is a simple yet complex process. You can generate a good amount of money from ads. But to maximize your earnings, you have to use all the things more innovatively and combine them to earn more.
FAQ about earning from niche sites
Which niche is best for making money from a website?
You can generate good income from every niche. But the top niche which gives you the most profit is finance, health, and tech.
How to earn money from a micro-niche website?
Find a product or service related to a particular niche, join the affiliate program, and start recommending them on your website.