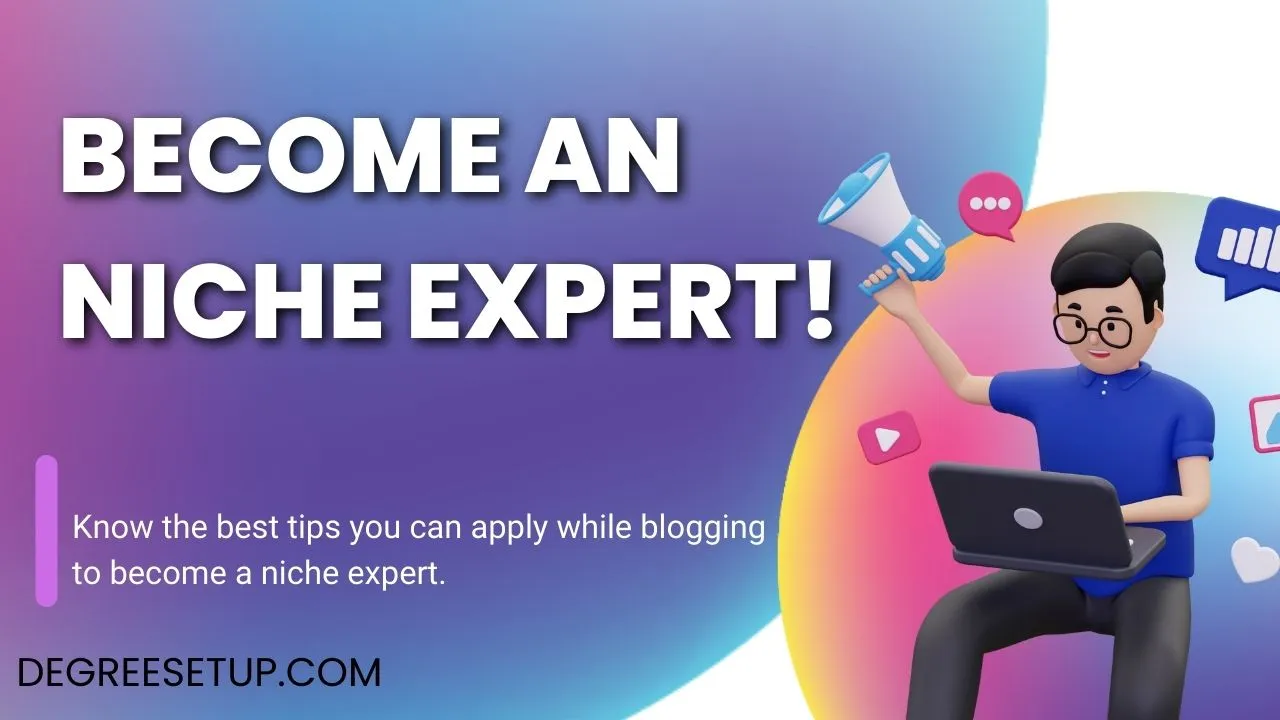 Today niche blogging has become one of the popular hobbies or sources of income in the content creation field. But only a few people have deep knowledge about niche blogging, and there are many questions about this topic.
What is niche blogging?
Niche blogging means creating content on the web about a specific topic in the most detailed way possible. The content is created to target people's special interests in a particular region for their age groups, demographics, and seasonality.
In niche blogging, there's a sub-category known as micro-niche. In this, a product, topic, or service is taken, and content is created in text, image, or video form and published in a micro-niche blog.
Niche and micro-niche blogs are almost similar, but in niche blogging, you can expand your content by writing about several other sub-topic. On the other hand, in micro niche blogs, you need to focus on only one topic.
Niche blogs take time to rank on the SERP. However, once they appear in the SERP, it becomes difficult for other sites to compete with them in rankings. There are many reasons for it, such as.
The authority of niche sites is more compared to multiniche sites.
Users get more information compared to other sites.
Higher conversion rates of users as the content is for a limited audience.
Being a niche blogger is not easy, and looking at the present competition in the blogging field, you have to become an expert to survive in this industry.
Previously at degreesetup.com, I have published many articles related to niche blogging related to what you can do to optimize your blog like an expert.
In this post, you will learn tips related to niche blogging that you can follow to become an expert. I have been following these tips for several years, and I got to know these things from various experts in the blogging field.
Here I have discussed seven tips that can help you to start your blog like a pro, and if you have recently started blogging, make sure to read till to grab all the good ideas you should have to become an expert in niche blogging.
W
hy should you start niche blogging?
There are many reasons why you should become a niche blogger. Let's see each of the reasons in detail to have a clear idea, and you can move further to start your niche site.
Competition in the multiniche site.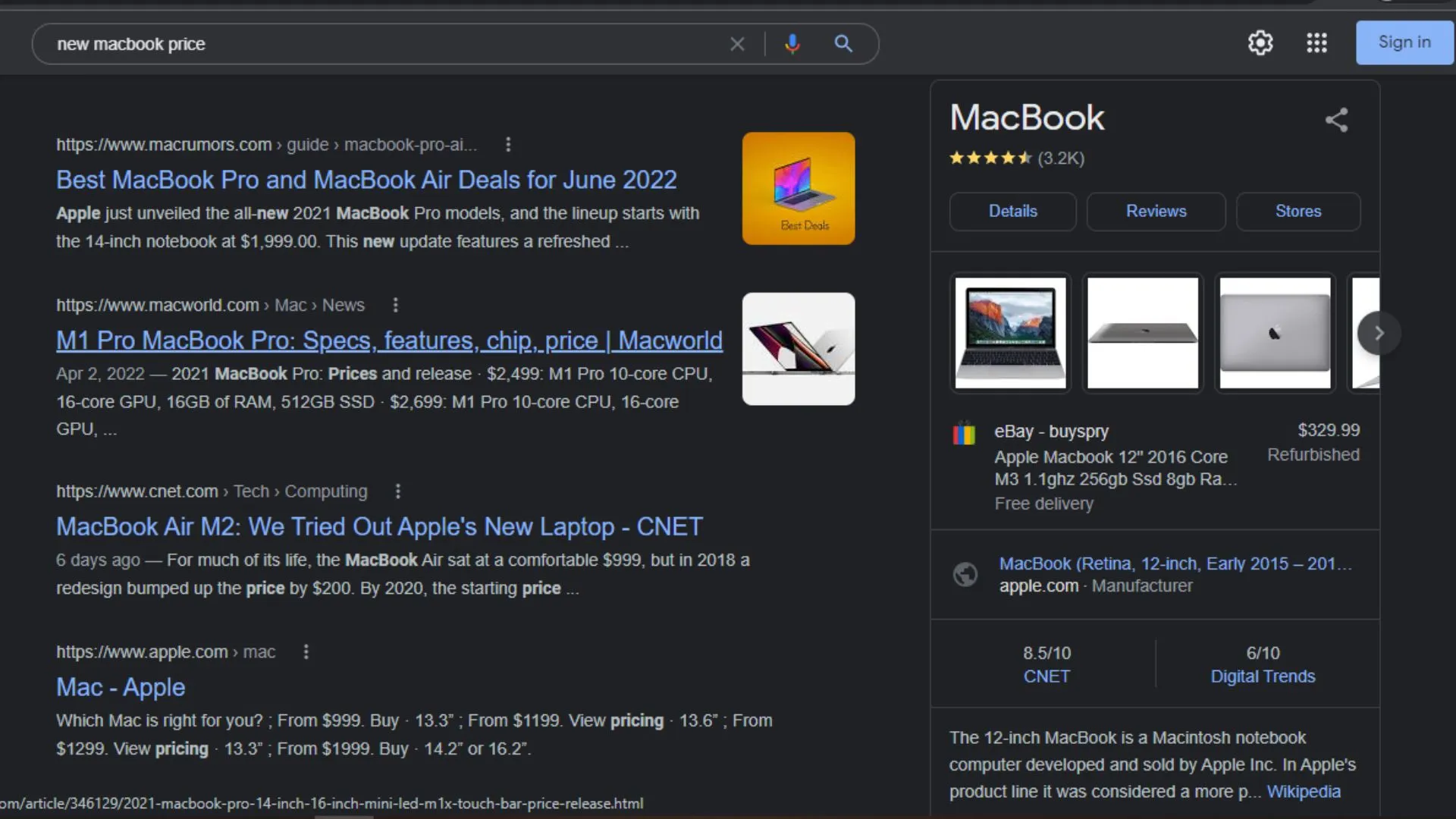 Big companies have used the internet to create online content in the past few years.
If you think of making a blog on investment, making money online, or finance, you must be careful because hundreds of content creators are doing the same over a long period.
As big tech and news companies publish hundreds of articles daily, it is tough for a small or individual creator to outrank them on popular topics.
For example, if you want to know about tech-related stuff, search for it on google. Let's say here I searched for the term "MacBook price," and after apple.com, you can see in the search result that all the results are from big tech websites.
That's the reason why you should choose to start niche blogging because in that, you can target a specific region.
Here's another example of niche blogging: you must use long-tail keywords to rank on the top pages when writing content. Suppose you started a niche site on laptop prices, and there you had written about " MacBook laptop prices in Dubai in USD," there was the probability that it would rank on the first page of the search engine.
Easy to create authority.
Niche blogging is fantastic for creating authority. People have different interests, so they can easily make their blogging sites authoritative.
Choosing a topic such as personal interest, hobbies, and related products is best for niche blogging because the competition is low on several topics. You have to find the right one.
To create authority in any blog or website, you have to create the best quality content, and to do so, here are some tips you can use to create authority in your blog.
Your content should contain detailed information.
The research you have done should be linked to an authoritative source.
Writing 10-15 on a single topic will be enough to create an impact.
It's all about interest.
Most people blog as a hobby. They want to share their views about what they like and what they don't like.
But as I told you, blogging has become one of the best ways to earn money. Spending 2-3 hours daily on your laptop can make a lot of money.
But here's a thing that you should remember. While writing the content, write for what your readers are searching for, not what you want to convey.
I know sometimes you may get bored while writing the content, so you must choose a topic that interests you more.
You can write content related to niche topics.
Gardening.
Movies.
Cooking.
Repair.
Home decor.
These are some common topics that you can create a blog about. However, these are just examples. There are thousands of niche and micro-niche site ideas for creating a blog.
Tips to become a niche blogging expert.
Most of these tips are effective if you follow them and keep consistency on your blog. Whether you are an expert or not, make sure you are starting a blog, don't create it to earn money. Your priority should be the content and how it will help others.
Here are the tips on how you can become an expert niche blogger. S
1. Choose your interest.
The thing that will make you an expert in anything is your interest. Suppose you want to do anything in your life if you choose any other thing instead what you like. There is a high probability that you will not get the success you deserve.
The same goes in the blogging field today. If you choose a niche you are not interested in and start blogging, you may write 30-40 posts, but after that would be a dead-end.
You may think you have covered all the topics, and there would be no new things that keep you interested in writing the new topics.
These are the kinds of people who watch a few videos on youtube. They see the earnings of other bloggers and get fascinated by them.
Always go for things you like or are willing to learn about them. Every type of blog can be monetized easily if you use a more innovative way.
Your interest can be in anything such as:
Gaming
Sports
Cooking
Teaching
If you want more ideas, read about 100+ micro-niche blog ideas.
2. Read more, write less.
This can sound a little odd, but this is true. When new bloggers start writing posts, they focus on writing good content. But when you start blogging, your inclination should be more towards reading content rather than writing it.
This is because you read more similar content related to the topic you are writing about. You can summarise the ideas in a much better way the ideas.
You must study your competitors and authoritative sites and create more helpful content than theirs.
Please keep this in your mind. Don't copy their content using an article spinner tool or something like that.
To create helpful content, here's what you can do.
Read the top 5 articles that appear on the SERP.
Visit scholar.google.com and read education and researched-based articles.
See what they have included, such as infographics, images, and videos.
Find loopholes and things that are not answered in their content.
Create more helpful content and include original research.
3. Fill every gap in your niche.
To become an expert in any niche, you must cover all the topics on your blog. Covering all the topics will help to gain authority and expertise.
Start with writing low-competition topics in which you can easily rank on the first page. After 2-3 months, start writing about moderate traffic and then move forward towards writing high-competition topics.
Filling the gap in your niche should be written like this. I have listed it in ascending order, and you also have to write content like this. Here the primary topic is the iPhone charger.
Can we use the Samsung adapter to charge an iPhone?(low competition)
What types of chargers can be used in phones? (Moderate competition)
Best chargers for iPhone?(High competition)
This is the kind of pyramid where you have to cover multiple sub-topics of a primary topic.
4. Follow the professionals.
To become an expert in blogging, you must follow the experts. Here I am talking about the following two types of experts.
Professionals who belong to your niche or topics such as doctors, yoga teachers, engineers, etc.
Professionals who know about blogging, digital marketing, and SEOs.
To follow them, visit their Facebook, Twitter, and Instagram pages and see if they have any youtube channels. You can also follow brands that are specific to your niche.
Following them with help you with multiple things.
You will get multiple new content ideas.
New and trending things you write.
Your authority will increase with time.
5. Connect with other experts and bloggers.
Connect with other bloggers in your field. This will make your presence in the blogging community, and people will start noticing you.
You can also do collaborations with them and write to search other websites. This will help you to exchange links on various creators' sites.
You can create groups on social media platforms or a private group in discord and share your ideas related to blogging and your niche.
6. Learn technicalities.
If you are blogging full-time, you should know about technical things about your blog. An expert should know all the things related to their profession.
Technicalities include things like.
SEO.
Content management.
Dealing and executing problems with your websites, such as updating the theme and plugins.
Website auditing.
Maintainance of website against spammers.
These things you learn with time or by watching videos on youtube. It's easy to find them and learn from them.
7. Keep an eye on the latest news.
Being a blogger, you have to keep updated your blog post. To reach an expert level, you should follow all the news related to your niche.
For that, you need to dig all the information daily. Keeping your eyes updated on the news about the topic gives you a great leap against your competitors.
Also, your ranking will increase massively when publishing any new thing on your site.
You can subscribe to multiple news on google news, or a youtube subscription to any channel will also work.
Can non-experts become niche bloggers?
About 50-60% of the bloggers are non-experts who start their blogs. An expert knows everything, so it will take time if you have just started blogging.
A non-expert can become an expert in blogging after a certain period if you start blogging today and consistently write topics and manage your blog. Becoming an expert in any field will take around one year – 1.5 years.
It also depends on various other factors, such as
You must start writing a primary topic with no information related to any YMYL topics.
The niche of your blog. For example, if you own a health blog, you must extensively research topics from the most authoritative sites and sources.
Failures and mistakes are the best things to learn from. Do not avoid them when you are learning.
Do niche bloggers make money?
Today niche sites are one of the best ways to get an online source of income, as per the report published on bloggers on the rise. A niche blogging site starts generating about $500-$1000 monthly after a year.
But there are many other platforms that you can use to generate a good source of income from a niche site.
Affiliate links.
Create an info product.
Do paid promotions.
Display ads.
As your site becomes popular, you will start getting more paid advertisements and sponsorships, and with months and years passing, your income will also get massive.
Average earnings made by niche bloggers per month.
| Year | Total articles/blog posts | traffic | earnings per month |
| --- | --- | --- | --- |
| 1st year | 60-90 | 5k-10k | $500 – $1000 |
| 2nd year | 200-300 | 20k-50k | $2000 – $4000 |
| 3rd year | 400-600 | 100k-200k | $5000-$10000 |
| 4th year | 800-1000 | 300k-500k | $20000-$30000 |
| 5th year | 1000-1200 | 500k-600k | $50000-$80000 |
These are average prices based on various sources such as bloggingherway.com, bloggersontherise.com, and bloggingtips.com
Conclusion
To become an expert niche blogger, you must be patient and write content. Some of them may fail, and some of them can get you good results. Learning from the failures and updating your content that ranks can get you success.
For more blogs and articles, visit degreesetup.com. You can also give us suggestions for writing the content you want.
FAQ
How much time will it take you to become a niche expert?
Owning a new blog will take about 8-12 months to gain authority in the blogging space.
Why is niche blogging popular?
Niche blogging is easy to do, and competition is low. You can get rankings fast on the SERP and earn decent money with your blog in a short period.