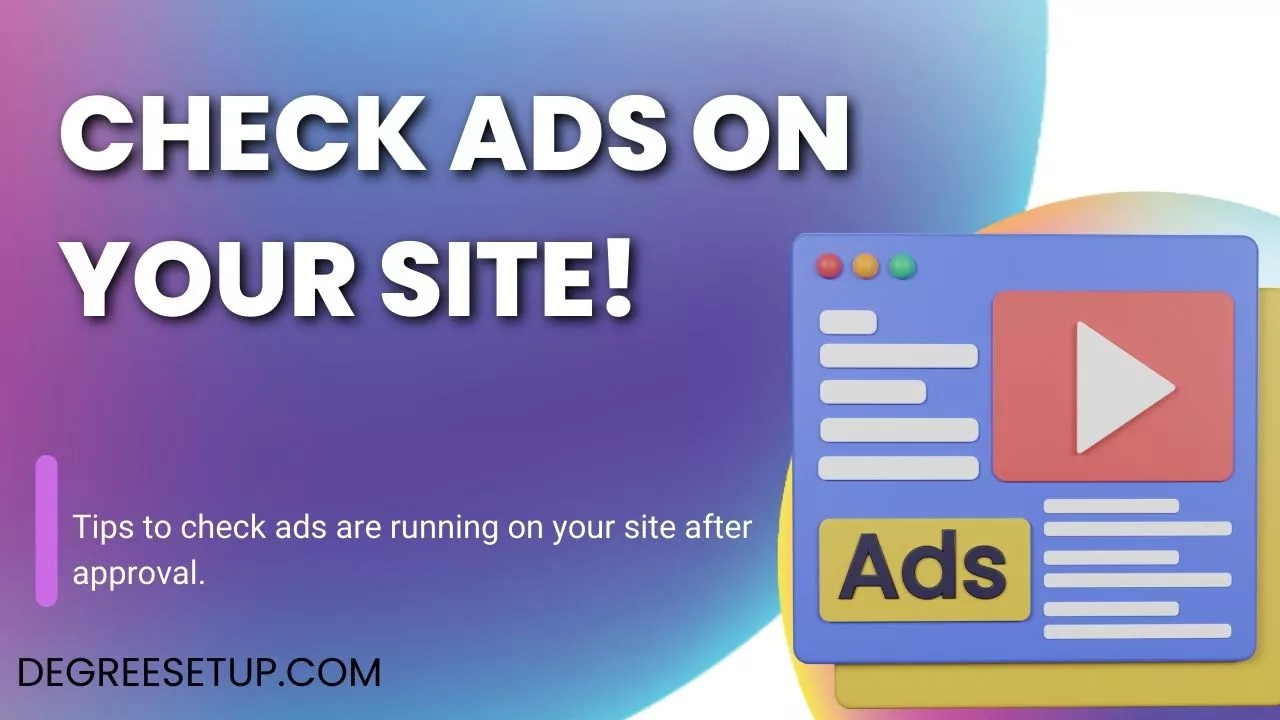 You recently got your website or blog approval from Adsense or any other ad network. Many people become anxious and visit their site multiple times to check whether ads are running.
But this is not the right way to check the running ads on your website. I have mentioned some of the best ways to see your site running the ads.
Ads are essential for your site and blog as they help you generate revenue, maintain your website resources, and also help make some amount of money.
Read: When to monetize your blog?
The best way to check if ads are running on your site.
Visit the ad network – The ad network you are using has the list of your websites approved, whether the ads are showing on your site or not.
Visit using guest mode – If you are using google chrome, visit your site using the guest mode. To use it, click on the top right profile icon in chrome and select the guest mode. Using guest mode, you can conveniently see the ads on your site like a visitor.
Take the help of your friends – You can ask your friends and family members to visit your website and see if ads are running on your site.
Use the google inspect tool – To check whether ads are running on your site or if you are using a two-three-ad network. Click on inspect tool by using right-click> go-to elements > Ctrl + F and type your ad network name, such as "adsbygoogle" or "ezoic." This is the best process to use. But open it on a guest browser.
Your site is approved, but the ads are not showing.
The other problem that most bloggers face is they get approval from the ad networks, but the ads are not visible to the site visitors, which results in no earnings. Possible reasons for this would be.
Not done the ad placement – Almost in all the ad networks you have manually or using software (WordPress plugin and extension), you have put ads on your site. If you have skipped this, your site may not show the ads to users.
Theme change – Change in theme or updating it sometimes causes removal in the HTML code of ad networks. Be attentive when you change your theme or update. Make sure to put the ad code on your site.
Change in hosting – While changing or upgrading the hosting, the code from other sources can get erased. This may be the other cause that ads are not showing.
Ads.txt – This is an important file that helps you control the ad inventory and look over who is selling ads on your site. If this is missing, your ads may not be visible.
Penalties – Many ad networks follow the content guidelines of google. Even if the ad network approves you, your site may deindex and won't show ads if you violate them anytime.
Duplicate content – Content that someone had already published, and you have created a duplicate copy. This will make your site a duplicate one.