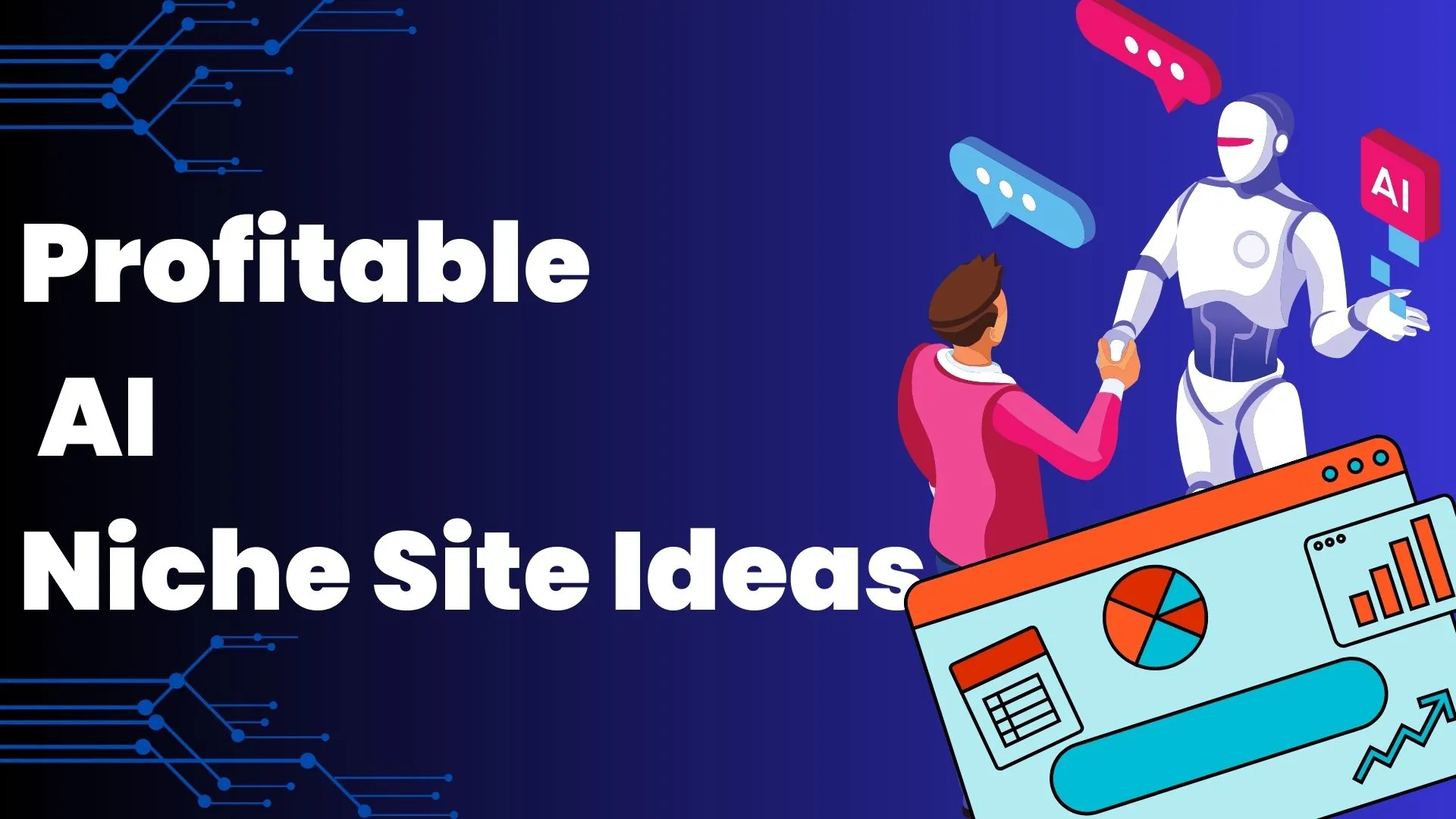 People are finding niches for their blogs. Are you among them?
Here at degreesetup, I have come across various AI niche ideas that could help you to make a profitable blog. These ideas may get a high search volume, so if you want to write about AI-related content, start gathering the resources now.
Here are some profitable AI(Artificial Intelligence) niche site ideas you can discover.
Digital art using AI tools.
Video editing.
Music production.
Coding.
Content creation.
Work assistants.
Marketing.
Why should you start writing about AI topics?
AI(artificial intelligence) is the next big thing in this decade, and it has already gained a lot of popularity across the globe. As a blogger, we should write more about these topics for many reasons. Let's see some of the significant reasons.
Traffic
With the increase in the popularity of AI, its users will also increase with time, allowing content creators to create content about various products and services related to AI. Here is an example of ChatGPT it gained 100 million users in just 3-4 months, a record in history.
If a new platform comes or gets launched in the market, many people use it. You can use this opportunity to create content about it to educate others. The content that you have created can help others to use these AI tools rightly.
Job Opportunities
With AI, there will be lots of job opportunities. When ChatGPT was announced, people thought it would take over most jobs, which is incorrect. AI can be useful, and it will increase productivity.
You can create a blog on Job niches in the AI space industry and share your knowledge with others on how to opt for the courses and apply for a job in this field. In short, you have to write about career guidance.
Some of the highly demanded jobs in the AI industry are:
Machine Learning Engineer:
Data Scientist:
AI Researcher:
AI Ethicist:

Less information available
As I told you, information about AI-related is scarce on the Internet about the latest emerging AI tools. You can fill this gap by creating a blog or a youtube channel. You can get factual knowledge using AI tools about anything, but people also want to go through in-depth content with some practical experience.
Easy to create authority
If you love to read and write about AI-related content, it would be easy for you to create authority. To create an authoritative blog, you should create a topical authority first, then write a well-informative piece of content of that particular niche.
To create, you can read the content below, where I have shared essential things you should practice to make your blog authoritative.
Read 16 Blog Authority Increasing Tips Worthy To Read In 2023!
Best AI ideas to start your niche blog.
Here are some of the best blog niches in the AI field that can generate a high amount of traffic, and you can easily write about them by creating a new blog.
AI Image Creation
There are tons of AI tools available on the internet that can generate images just by prompting text. These tools benefit the content creation space; still, most people don't know about them. Creating a blog and sharing your knowledge in this space can be a good idea.
Here is a list of some of the best AI image-generation tools you can use and write about.
Midjourney.
Leonardo.AI
Fotor.
Stable Diffusion.
Deep. AI.
Night Cafe.
I like Leonardo AI because it is free and provides the best output, and it's free too.
Music Production
Now creating beats and music is easy. You have to enter the text and choose the mood of music of the music, and your beat will be created. However, creating music in AI-related apps is not as easy as it looks. You can explore many things about AI music production and write about it in your blog.
There are specific skills you need to know about before jumping to music production online. Skills like editing, timing, and beat composing.
Here are some of the best AI music production applications you can learn and write about.
Aiva.
Soundful.
Soundraw
Musenet.
Music LM.
Ampere music.
Coding
When OpenAI launched its chatbot, many people thought it would replace most developers and coders as it can easily generate code for various programs and whatever type of code you want. But personally, I don't think a chatbot can compete with human intelligence. The AI tools that generate codes can help create faster codes.
You can write about them using your experience of using these applications. Some apps autocomplete the code, and some generate overall code just by text prompts.
Open AI GPT 4.
Kite
TabNine
Codota
CodeClimate
Deepcode
Content creation
I have been using ChatGPT for a while now, and trust me; this platform has saved me a lot of time. This platform is excellent to use if you are into content creation, like blogging or in the textual form.
Apart from ChatGPT, there are other types of content writing tools, such as write sonic and Jesper, but I don't think you should use them for content creation. As a blogger, I shared many things about content creation using ChatGPT. If you own a blog and write about blogging and SEO-related stuff there, then this niche is excellent for you.
Open AI ChatGPT 3,3.5 and 4.0
Surfer
Jesper
GrowthBar: Best All-in-one Content Writing and SEO AI tool.
Article Forge
CopyAI
Outranking
Marketing
Marketing is an excellent topic in the AI niche in 2023. The marketing strategy is shifted, and people have shifted towards AI marketing tools. This can be an excellent opportunity if you start writing about these tools and how to use them by writing guides.
The majority of the audience still wants to know the minor steps when using tools like Brandwatch, Hubspot and Brand24.