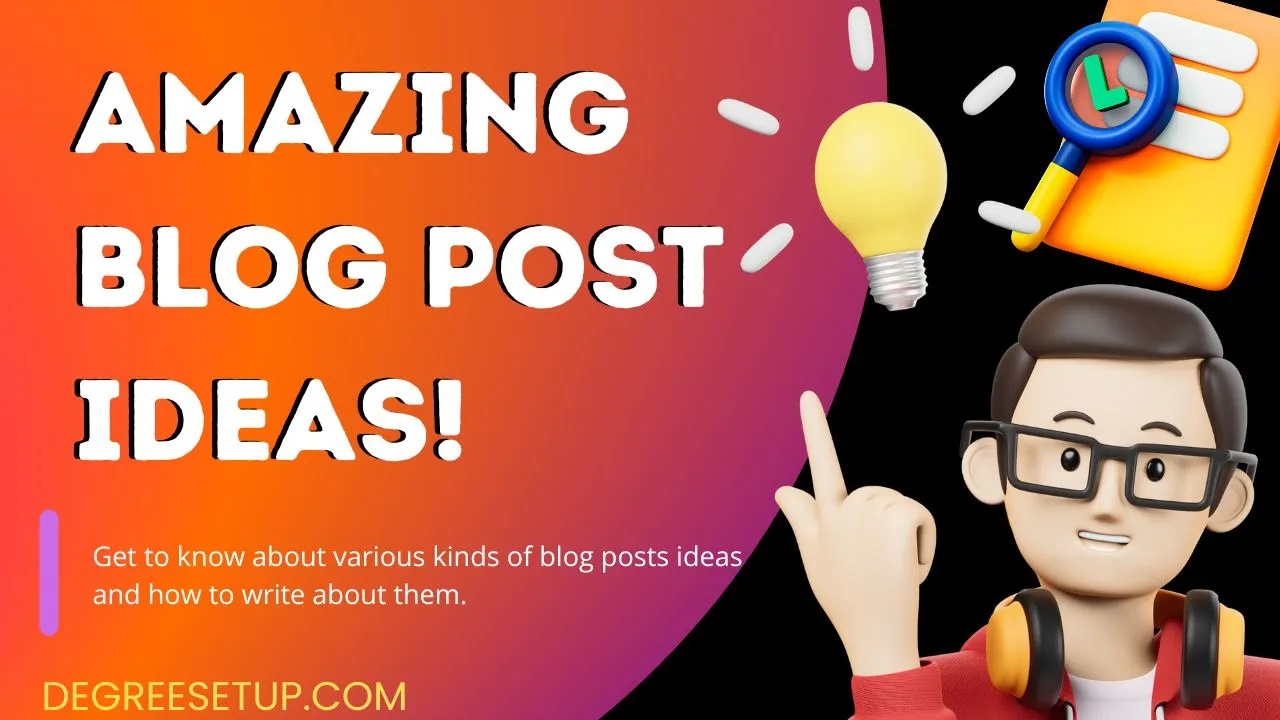 If you are out of ideas about writing a blog post, then the list that I have made will make your blogging easy.
After writing a certain number of blog posts, many bloggers think they are out of ideas and either leave their blog or forget about it.
Here you will learn about various blog post ideas!
That can bring high traffic, and some famous content writers and bloggers have personally used it on their websites and blogs.
To make this list, I have analyzed various blogs and websites of some famous bloggers, such as.
These bloggers have created outstanding content in the blogging industry, and they get thousands and millions of pageviews monthly.
You can read the list below to know what content they have used on their blog that made them so famous.
1. Write how-to guides.
How-to guides are a common form of content, but if you choose a niche, you must first cover all the basic questions that come to the reader's mind.
2. The best list.
This is a call-to-action form of content that people generally search for when looking for any specific product or service.
3. Reviews.
The majority of people read reviews when they are planning to take any action. Every blogger should include this critical form of content on their website.
4. Step-by-Step Blogs.
Mostly this type of content is filled with images and video. This type of content gets the highest engagement rate from the visitors.
5. Journey How you started?
After your blog or business become successful, you can write content about how you have started your journey.
6. Never use tips.
Never use tips are great to write as most people search about what things they should avoid before taking action. It can be about anything. For example, shopping, education, etc.
7. Case studies.
Case studies are well-researched and closed studies about a specific topic. This content takes time to create but helps your blog rank quickly.
8. Filled with data.
Blog posts with a lot of data from authoritative sites attract visitors to your site. This type of content is also likely to get the most backlinks.
9. Trending topics.
Writing about the trending topics will help you to appear on google news and stories. If your content appears on google news or stories, you will rapidly increase your website traffic.
10. Sucess stories.
You can take an interview with famous people or write about their success stories by watching their interviews.
11. Upcoming events.
Write about upcoming events that are coming in weeks or months.
12. Memes.
Memes are not only used in social media but are also suitable for blogging websites.
13. Regional content.
Content at the local level(language) is unbeatable as competition is less and opportunities are more.
14. Resources list.
Listing the resources for any startup, idea, or business. You can double your blog earnings by using ads and affiliate links.