If you have a passion for writing on the web, there are a few ways you can do it without using a computer or a laptop using your smartphone.
There is an app of wordpress on ios and the play store which you can download and use for blogging.
Talking about blogging using a smartphone, yes, you can do it. But there is some issue that you need to face.
Here we will discuss some of the main problems when you blog using a WordPress platform. As I am using WordPress, I will mention problems when using it for blogging. If you want to do blogging using a smartphone, you will have access to limited features.
Typing speed is reduced.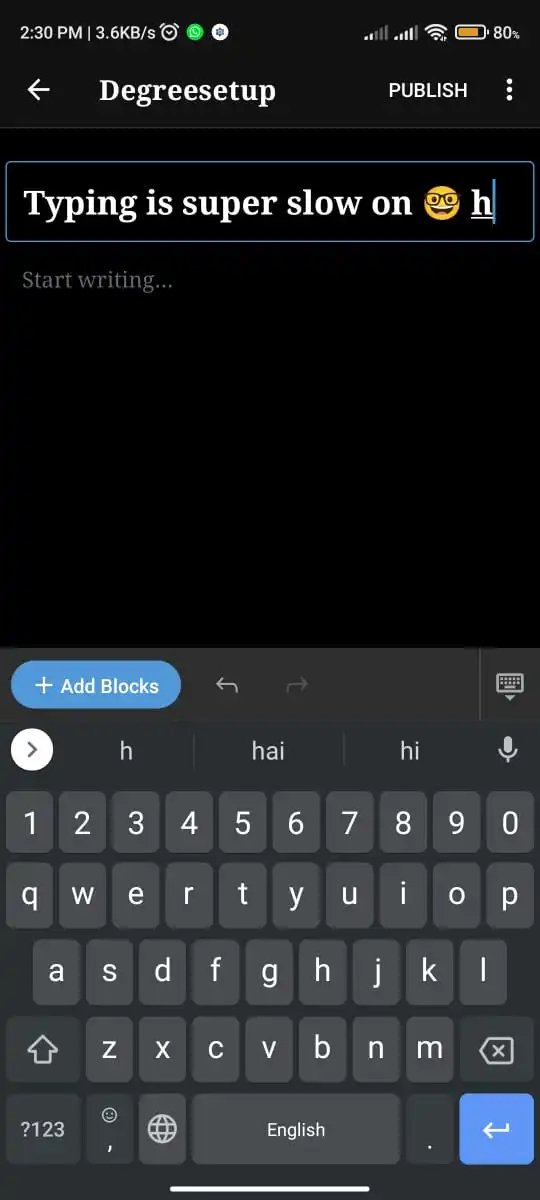 Typing on a physical keyboard is faster than typing on a smartphone or tablet. Due to this, the typing speed reduces by up to 25% on a smartphone. And if you want to write a blog post on this device, it will take 30-40 minutes longer than what you can do on a physical keyboard.
Image options are not available.
You cannot edit or resize images on WordPress using a smartphone. Also, images load slowly, and this is the thing that makes blogging kind of lengthy on the smartphone.
Plugins.
Plugins can be installed and removed, but you cannot use their full functions on a smartphone. You need to log in with your account on any laptop or PC to use them.
Site settings.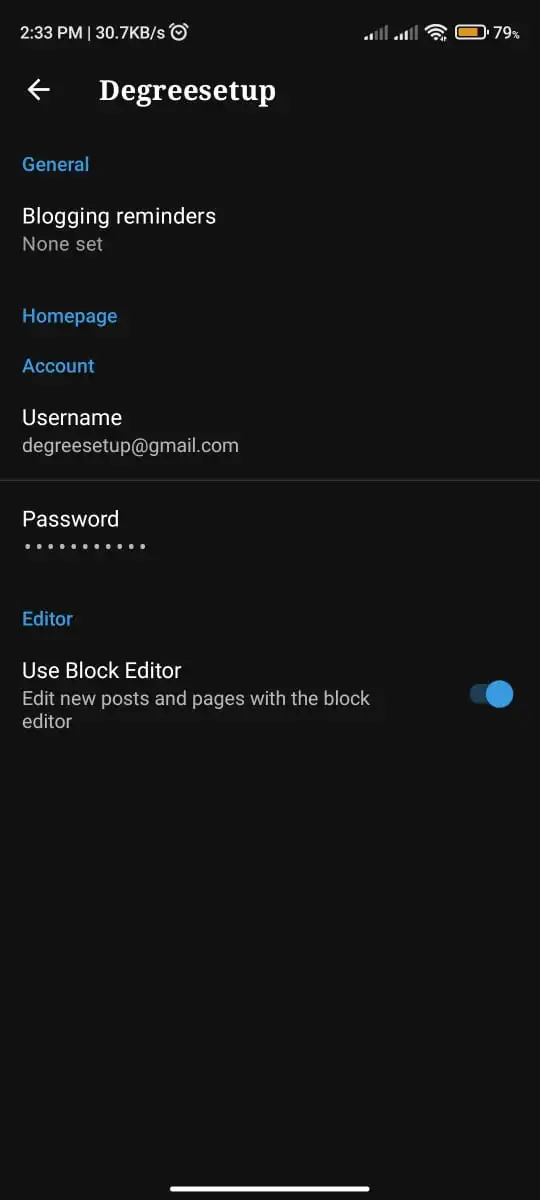 As you see in the above image, these are the only few settings you get on the WordPress application for smartphones. There is no option available for comments or posts. This makes it harder for admins to work on this platform using a phone.
Final words
Using WordPress on a smartphone is suitable for adding text-related information. But for people who use plugins and code on their site, this is a big no for them.
In an emergency, if you need to update anything on your website related to text, this app could help, but no professional blogger will use it to blog.