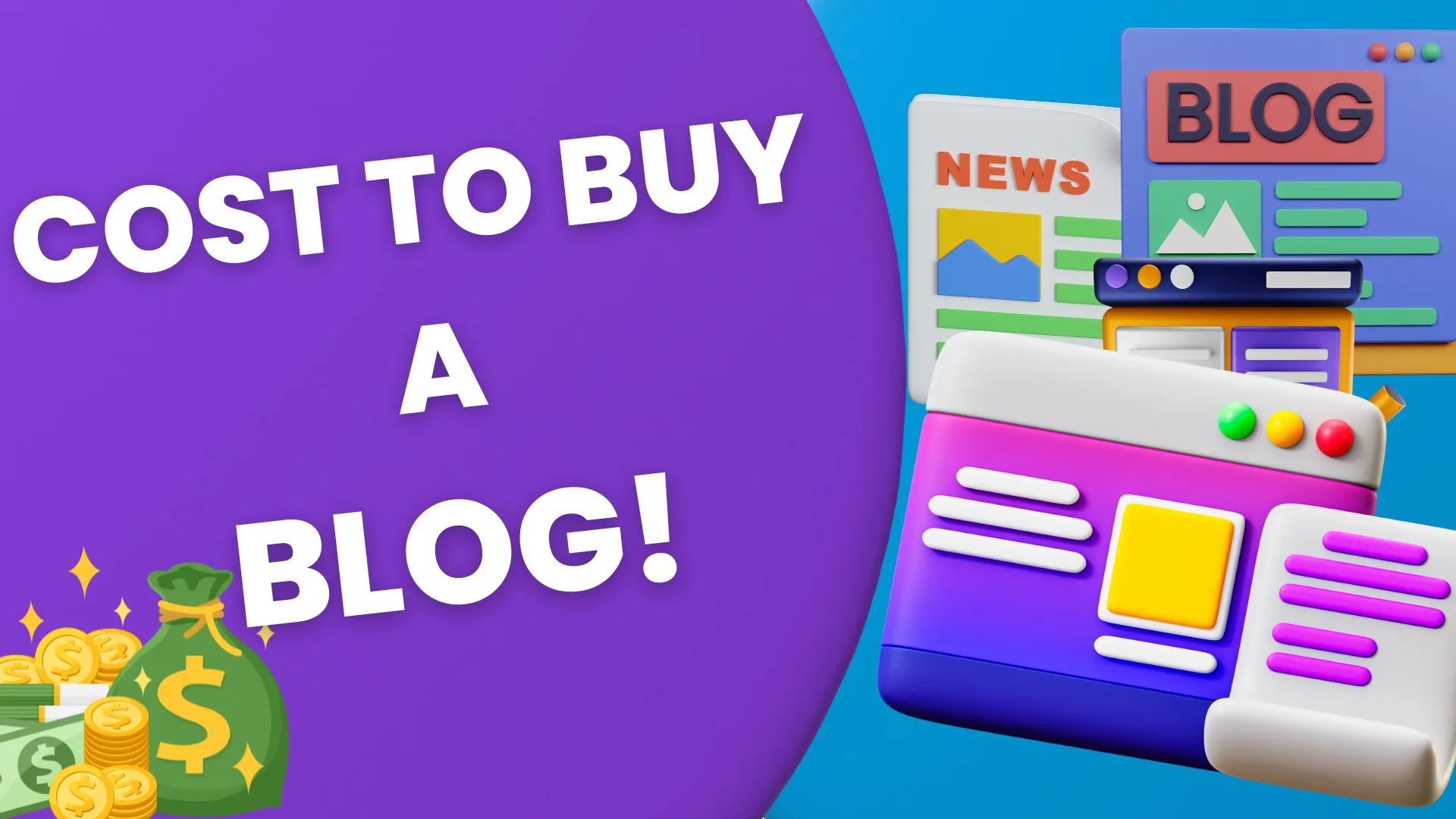 Micro niche sites are today among the most profitable way of making money online thru content creation. But many bloggers and writers who have made several blogs don't want to spend time creating blogs from scratch.
So they invest their money in buying an old blog or a well establish blog that has already made a good presence on the internet and has generated money.
The main advantage of buying a running blog is that it can generate money instantly compared to creating a blog from scratch.
If you want to buy a website or a blog, you must have at least $10K – $15K in your bank account. There are blogs that you can buy for thousands of bucks too, but there are a lot of factors involved, such as the age of the domain, penalties, traffic, authority, and other factors.
To estimate the cost of any website or blog, there are a lot of factors that buyers and sellers should know. Based on my research, I have listed some essential points you should know when purchasing a blog.
How to estimate the cost of a website/blog?
The best way to estimate the cost of a website is to calculate its profit. Don't confuse yourself with the earnings of the website.
The earnings and profit of a blog are different. On average, most blogs generate profits of 60%-70%, and if it is operated individually, the profit will go around 80%-90%. Let's understand this thing with an example.
Example: If a blog generates monthly revenue of $2400, it makes about $1500 – $1700 profit. The other $800 – $1000 is spent on content creation, marketing, and other resources.
If you buy a blog or website, you can easily calculate its cost by multiplying its profit by 36 or 42. The numbers 36 and 42 imply months, and generally, the seller uses these numbers because most blogs give a constant profit for this much duration if they are well established.
Income
As I have mentioned above, if a blog generates a high income, it will probably cost you more. I have seen people have sold their blogs for millions of dollars on platforms like Flippa and Sedo. Most were making profits above $30K – $40K monthly.
Traffic
Another factor that you can take help to estimate the price of the blog is to buy its traffic. If a blog gets 100K visits monthly, it can be a goldmine for you. Most bloggers sell their blogs because they are bored with them and don't have the expertise or write about their niche anymore. If you know about blog monetization, you can dig this hole.
Authority
Creating an authoritative blog takes a lot of hard work, effort, and time. Try buying a micro niche or niche blog focused on a specific product and the one you are interested in. These blogs take less time to rank than multi-niche blogs and are easy to manage.
Why should you buy a micro niche site?
Micro niche sites are easy to manage and can quickly gain topical authority. Also, the content can be added at long intervals and managed individually. These blogs don't need a wide variety of content. The information is simple and easy to grab and answers a particular query.
Where to buy a blog?
The platforms like Flippa, Godaddy, and Sedo are among the top places where you can buy and sell your blogs and websites. However, most people ignore them to save money, as these platforms take commissions between 10% – 20%.
There is an alternative way that you can use to buy a blog. You can directly talk to website owners and transfer funds to their accounts without paying extra fees. But be careful, as there's no third-party platform, so make sure to find a legit blog and research about them before buying the blog.
You can find sellers on forums such as content warriors, Facebook, and project 24 forums.
FAQ
Do you need to pay all the money while buying a site?
Yes, you need to pay money all at once when you buy any site.
What is the lowest amount that you can buy a micro niche blog?
Most blog owners sell their blog if it gains success between $5000-$10,000.