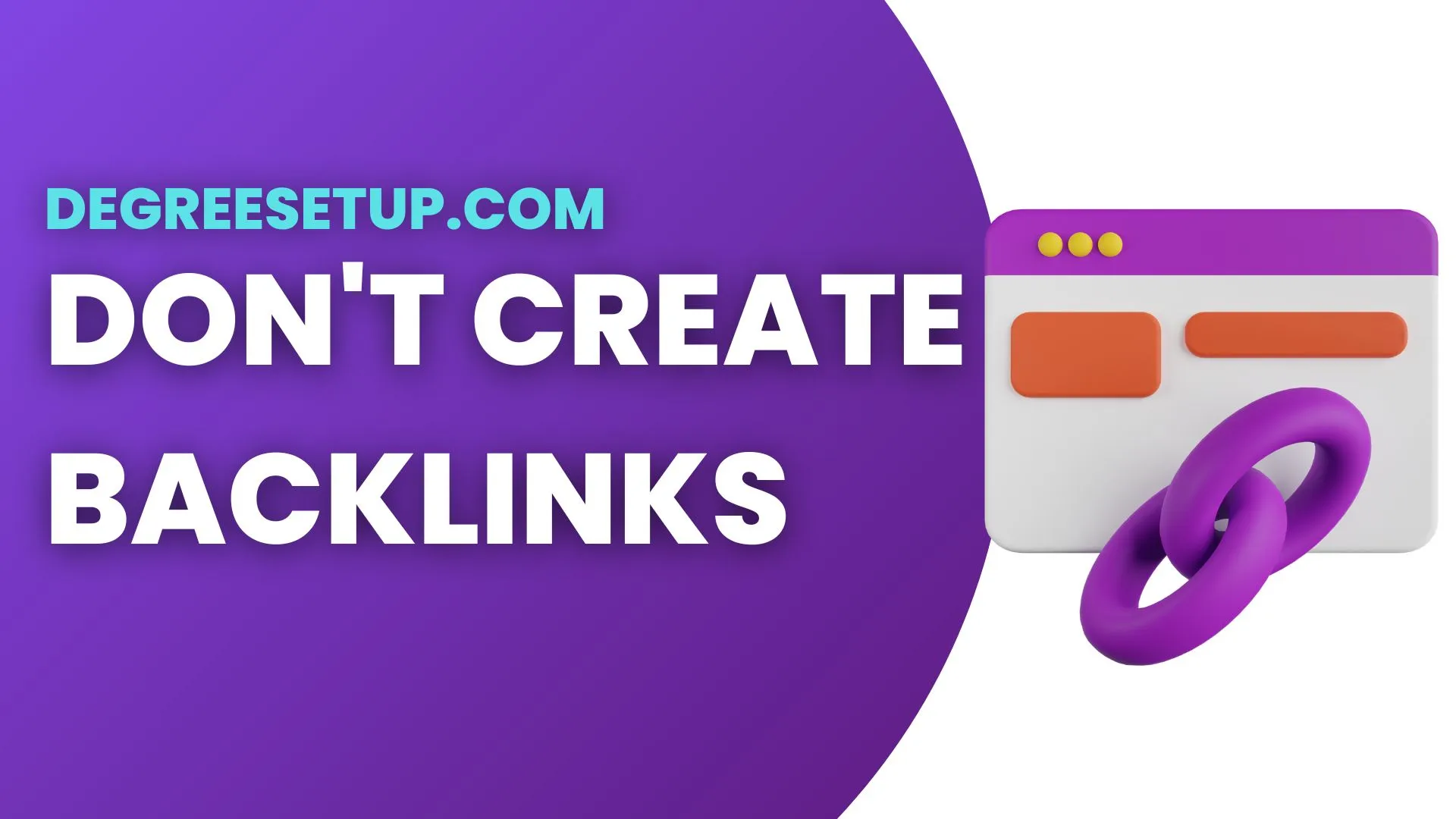 Backlinks are considered one of the most important ranking signals. If other sites on their content have recommended your site, the chances of your site ranking increase also help show your site in the top positions.
Link building is a technique in which one creator asks other creators on the same niche to exchange links from one content to another.
Backlinking should be done to provide concrete evidence and prove what you have written in the article. This will help build the authority of the site not to gain rankings.
But I don't practice building backlinks because it wastes time. Now, most SEO gurus on youtube have been recommending this thing about backlinks that It is necessary to create them to rank on search engines.
As I follow google SEO blogs and search central updates, many experts like John Mueller and Matt Cutts have shared some of the best information on building links. Their opinion is different from other SEOs on youtube.
One of the videos of google search central said, " If you create quality content or the content that meets the standards of search, it will automatically generate backlinks."
Reasons not to create backlinks on your own.
Manual backlinks take time to create.
A lot of research work is needed.
You need to expose your domain to other content creators in your niche.
Chances of spam increase from the other side.
How to create content that gets backlinks?
The best way to get backlinks is by creating helpful content. When people get the information they are looking for, your content will ultimately rank on top, as the engagement rate will be high. However, you can follow some tips to improve your content and get backlinks.
Create content faster
If you focus on creating content faster than your competitors, your content will rank on top, and if the topic is about a trending subject, it might draw people's attention and get traffic too. The more people read your content, the more blog and website owners may link to your content as well.
Original Work or research
Original content consistently ranks. That's what google tells its creators to make. If you create content that has research conducted by you and shows real-world experiences that you have done, it works well for those who may develop an interest in reading your content.
Create controversy
Content that has some controversy always gets clicks. Sensational topics are trending; if you follow news and write similar content about these things, your content can get backlinks.
Don't follow these links building strategies.
Never buy or sell backlinks.
Don't publish sponsored posts that have out-of-the-box content for your niche.
Asking for backlinks from sites that have different content than your niche.