Are you looking for a form builder to get leads and information on your blog and website visitors?
I was looking for a form builder a few days back. After going thru at least 15-20 plugins, I finally found one that is available for free.
The name of this plugin is Forminator. It may sound like a terminator, but it helps to build things, not to destroy anything.😂
Whenever I use any WordPress plugin, I first research its developers. Forminator form builder is developed by a famous software development company named WMPU DEV.
If you don't know, this company has built some of the best plugins in the past that I have personally used. Some of the popular plugins are Smush and hummingbird.
I thought that with this plugin, I could only build form, but the free version gives more value than what other plugins offer by charging money from you.
Why should you use the forminator free version?
The best reason to use Forminator is that it is a drag-and-drop tool. Even if you don't have coding knowledge, you can easily create a form in under 15 minutes. The free version of this tool also gives other features.
Easy to create forms – You can create amazing-looking forms with seven types of available templates, such as the contact us form, quote request, newsletters, Registration, and login forms.
Create from scratch – You can create forms from 25 available fields with just a few clicks.
Create quizzes and polls – If you own an educational website, you can create quizzes and take surveys building these forms.
Taking payments – If you sell any product or charge a consultancy fee on your site, you can add a payment method with stripe or Paypal.
I have created this newsletter signup form using this form builder. It took me about 10 minutes to do this, and now I can collect emails and send my reader the valuable information they want from this blog. You can also sign up for this.
Read more about the step-by-step process if you want to create this form independently.
How to create a form using Forminator form builder?
I have created a newsletter form, but you can create multiple types of forms as per your need. If you don't know how to build a form with this plugin, here are the steps you need to follow.
Step 1 – Download the Forminator plugin. And on your WordPress dashboard, go to either dashboard or forms section.
Step 2 -In the dashboard section, you will have many options, such as forms, polls, and quizzes. I am creating a form here, so I have chosen the "blank option". You can choose any other option as per your requirement.
Step 3 – In the "blank option", you can add a field as per your need, so click on the "insert field" option.
Step 4 – There are 25 options available in the "insert fields". Here I am creating a newsletter form, so I have selected only two necessary options name and email.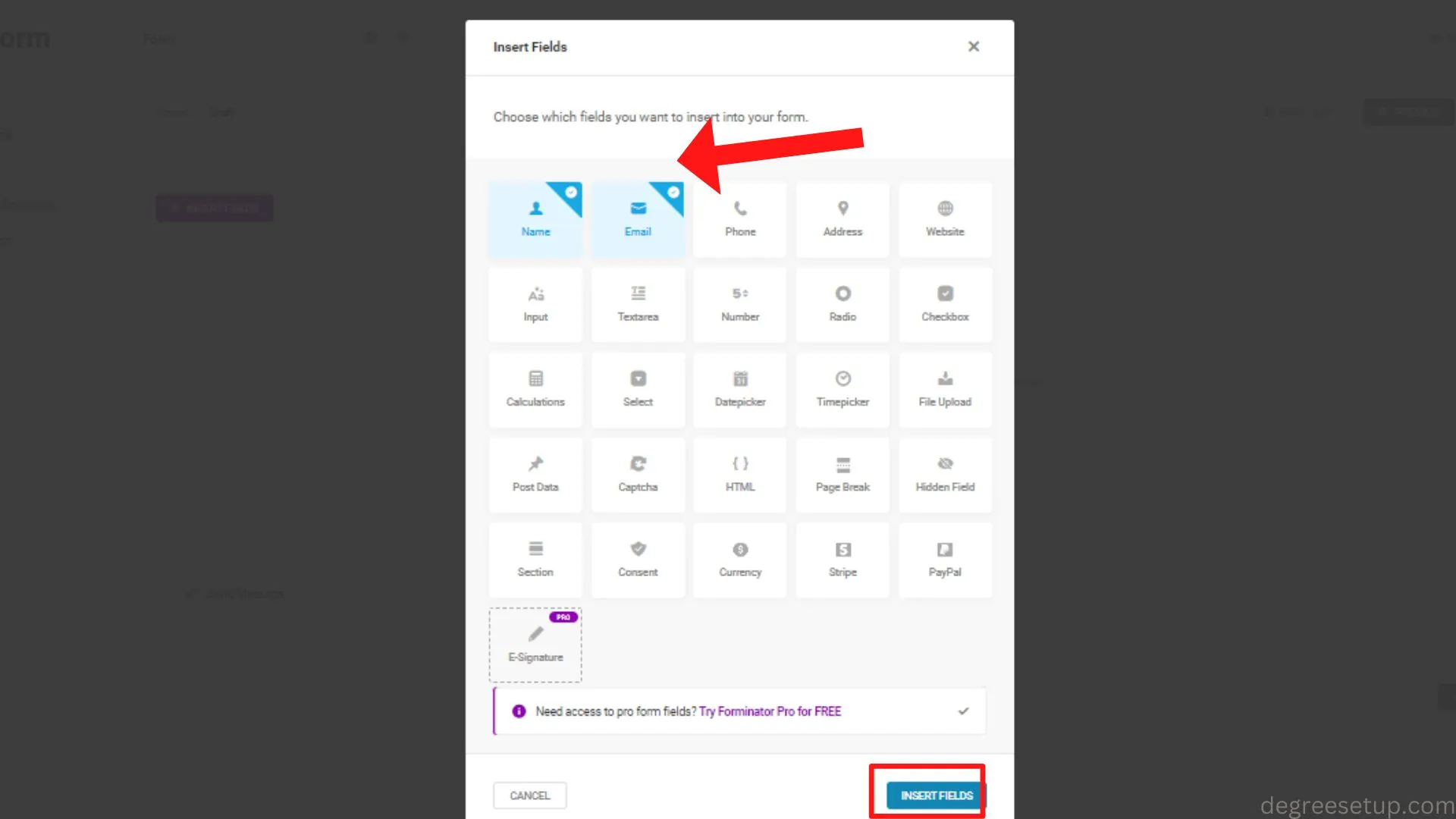 Step 5 – The form has been created now. There are other changes as well that you can take a look such as changing the appearance of your form so it matches the theme of your blog. However, the plugin automatically detects it, but I am doing this for my satisfaction.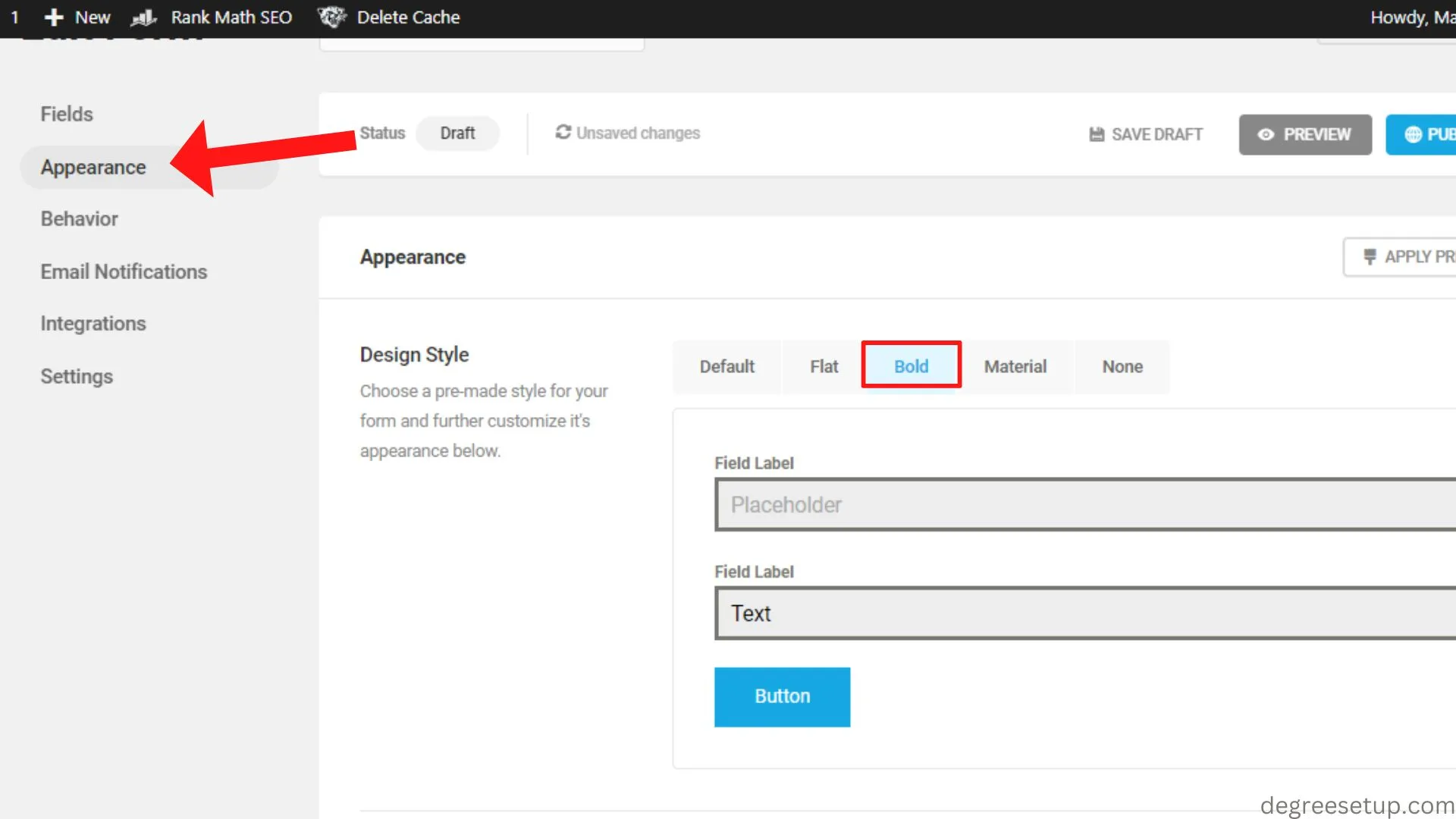 Step 6 – After making changes, either you can see the preview or publish it. When you hit the publish button, this box will appear. If you don't know about shortcodes using this code, you can make this form appear on various pages and posts on your blog. So copy it.
Step 7 – After copying the code, you can embed this on any of your posts or pages. To make it appear, use the shortcode option using the block option. Just paste the copied code. You may not see the form as It will not appear in the edit post option, so to see it, you need to preview or publish the blog post.
Step 8 – I have made some changes in the form by adding one more field, "section," to make the above message appear. This was a straightforward process. If you have doubts, you can ask questions in the comments below.
Why should you use form builders on your WordPress site?
Form builders are essential; you should use them on your blog or website to get leads and know your blog's potential readers.
I have observed that many people don't use newsletters on their blogs. Using the benefits you as a website owner in a lot of ways. But the most important one is the emails of your readers. If you have great content, people will sign up for your newsletters to know more about the upcoming things you might share with them.
What is your view on this share your thoughts below.